Go behind the boxes on this balcony, and shoot the rope there. It's one of the three holding the statue above the room in place.
Now, get back onto the platform you used earlier to lower that statue's spear. Jump on the pole and then on the other platform.
That blue target means that you'll have to use your grappling hook on it. So jump forward and quickly push Q.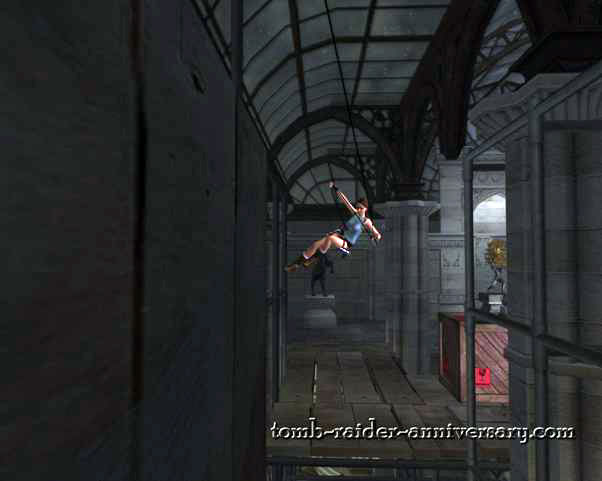 Start swinging, and jump on the other platform. Push the box down , so you can use it later if you need to get back up and not go through all this again.
Go to the balcony and as the images show clearly, use your grappling hook on the statue, to topple the globe it is holding, right onto the trigger. It will open the second door on the tunnel.