This is a quite short (and easy) level, so just pay a bit of attention and you should get past it pretty soon.
First, follow the tunnel until you get to a room with lots of broken columns and some rats "guarding" them, kill the rats of course.
Nasty buggers they are.
Jump on the ruins to the left.
Do some jumps until you get to the side with the pool.
There is also a large medikit nearby, so make sure you pick it up as well, then dive into the pool.
Swim in the direction with the sunken stone.
And after a short bath, you should be in the coliseum. Well, the basement at least.
CHECKPOINT
Notice there's a cage nearby; jump on it then use the ledges on the floor to get across on the left side of the room. You can pick up a medikit if you use the ledges on the right side too.
Since you can't find so many large medikits I suggest you pick this one.
Next use the ledges on the left side to get to the large pole. Climb it then turn Lara with the back to the large cage on the opposite side.
Do a back jump and you will land on top of the cage/box.
Jump through the hole and get to the upper part of the Coliseum.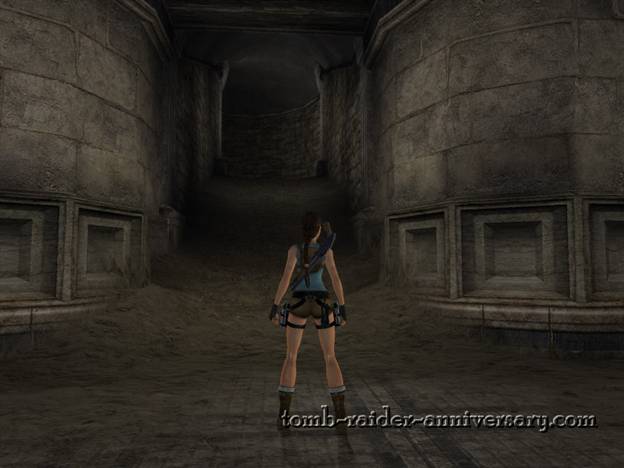 The welcome comitee seems to be made of gorillas this time. Keep your distance and put your shotgun to good use when they get close enough. Don't forget to dodge, they can do quite a bit of damage.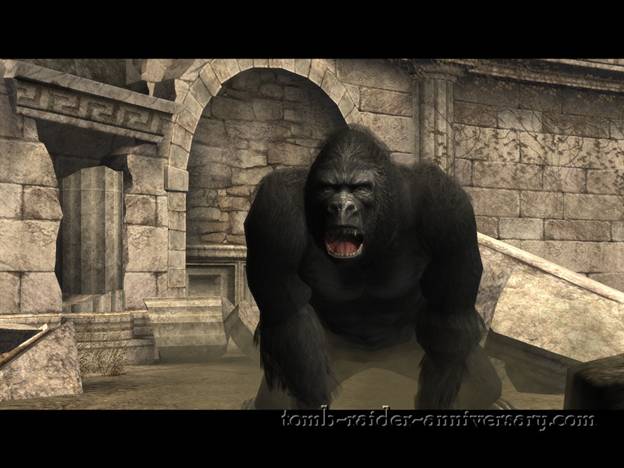 I'm sure you won't have too many problems here, just finish them quickly.
CHECKPOINT