After the short custcene where you get familiar with the bald guy, it's time to get down to bussiness. And the greeting comeetee is made of: some hungry lions. How nice of them. Anyway, they seem to be quite fast, so keep jumping and of course firing.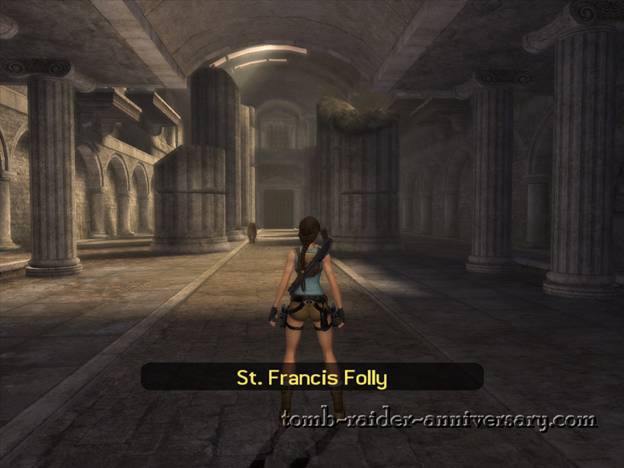 Notice the round pad in the middle, you'll need to find something to put there. For now, go to the last line of columns and start climbing.
Use the cracks to get to the top then jump to the column on the other side.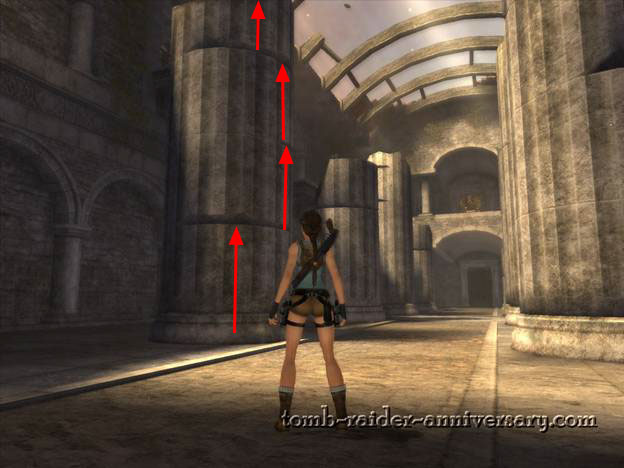 Jump to the next column and then to the balcony nearby. Another jump and then use the grappling to get across shouldn't be too hard.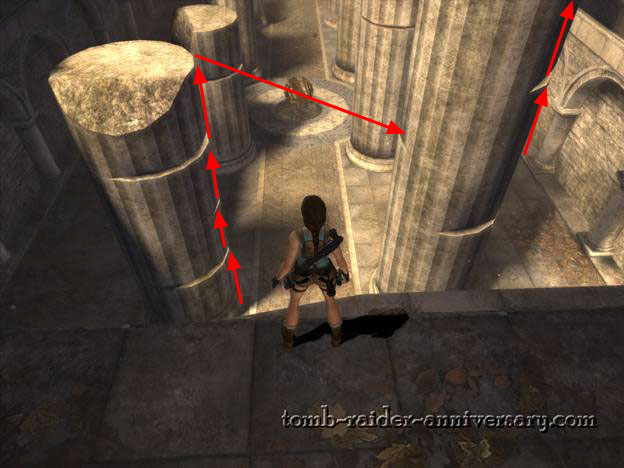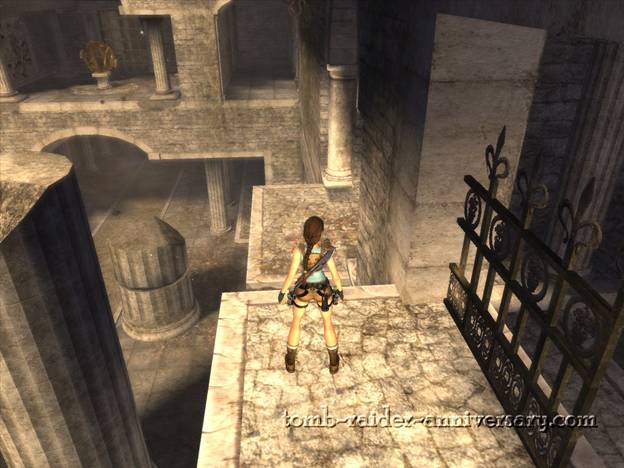 Since it's your first wall run it might be a bit difficult, just try to jump when you get to the closest point to your destination.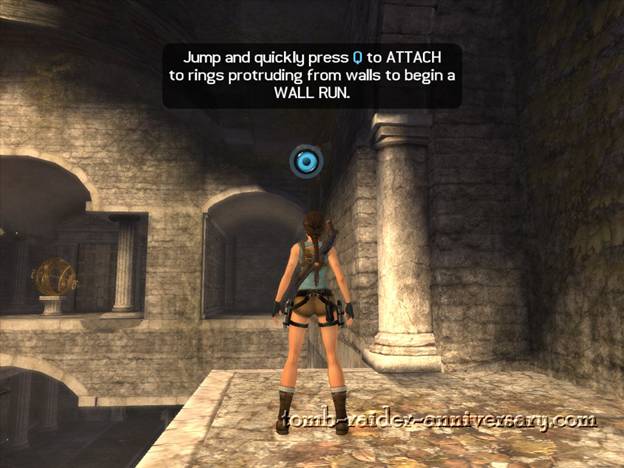 You'll notice some holes on the wall in different positions of a human body. You'll need to shoot those.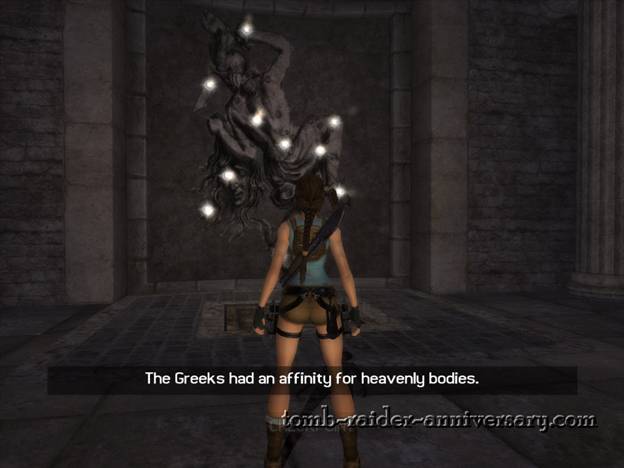 First, step on the pad in front to reset them and shoot those in the picture. If you really want to know how I got this solution shoot some randomly, step on the pad eventually and at some point a massive door will open on the right side. You'll get from there to a room with an exact location of the points you need to shoot.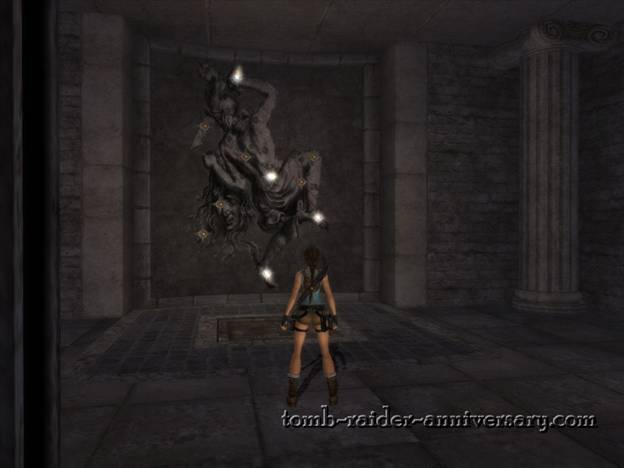 With the right combination of points, the door behind you will open and get you access to the giant globe. Use the grapple to free the rings that hold it in place and push it down.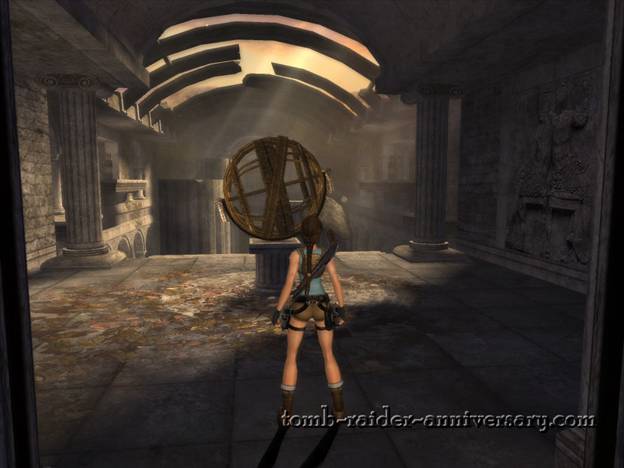 Put the globe over the pad and tada, the door to the front balcony will open.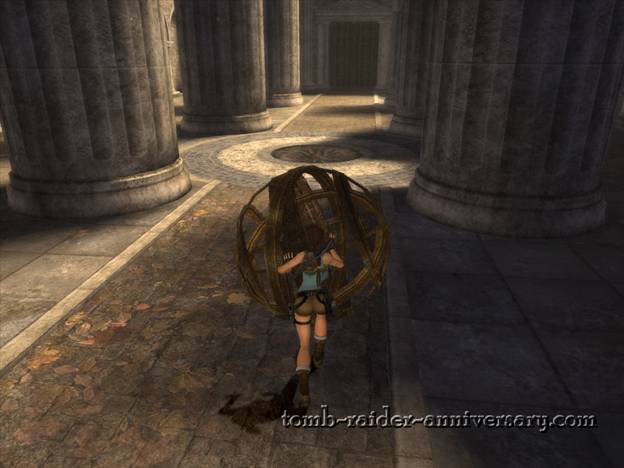 Now it's time to get to that door.
In order to do this, use the same columns as the first time, but instead of going to the balcony to the right, go to the one in front.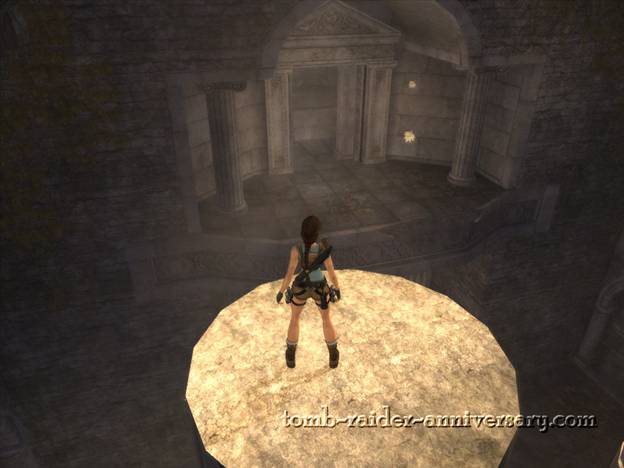 Use the grappling to get across the room or just drop down, either way, get to the switch and open the door.
Some more lions will come to play with you, kill them quickly and get the globe from the initial position to the pad in the room you just opened.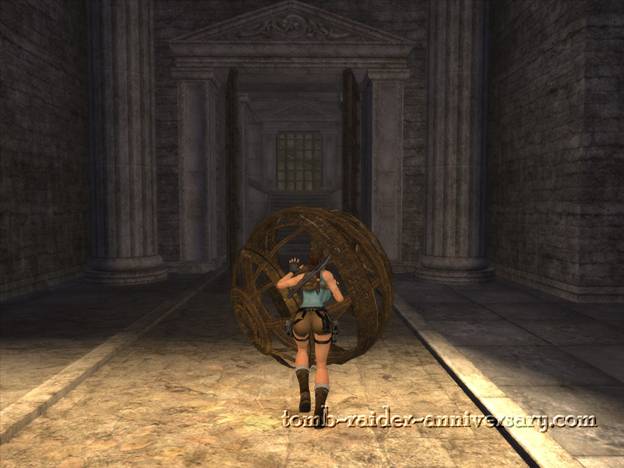 And now for the fun part ... go down the psychotic spiral stair.