Alright, you've finally made it to the gates of the sanctuary.
Head inside and shoot those monsters.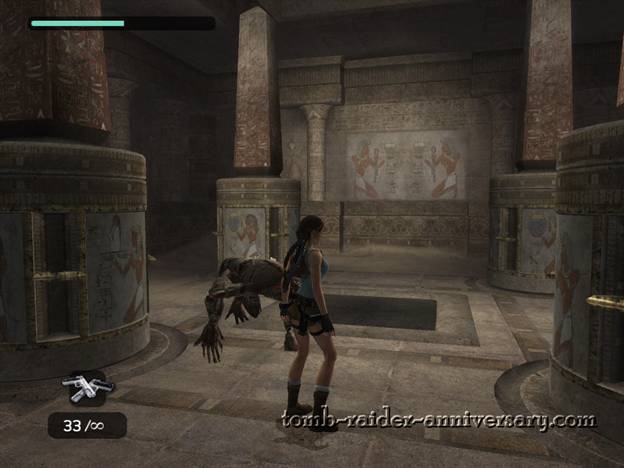 Next, you'll have a little puzzle to solve, the idea is to turn the pillars so they match the signs on each wall. You can do this easy if you follow the steps in the image: turn the pillar number 2 twice to the right, then pillar number 4 two times to the left.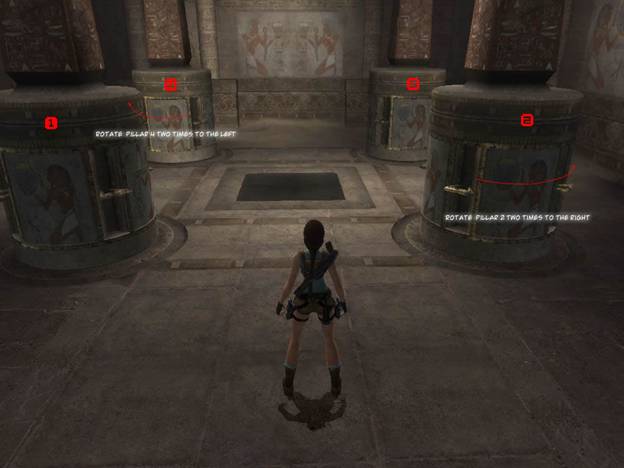 When they're all set in place, a massive pillar will rise from the center.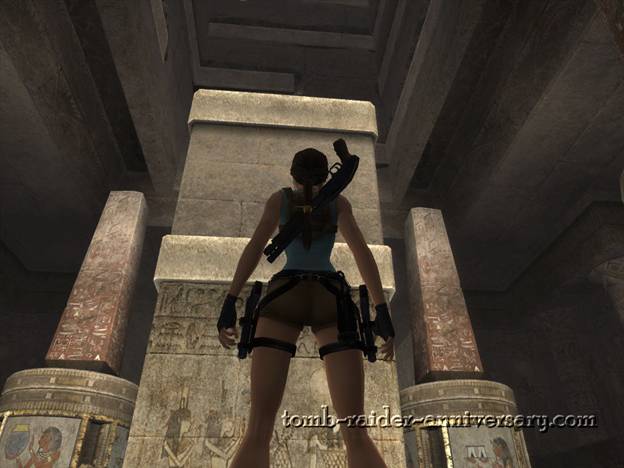 Climb up using the ledges on it.
And finally climb up using the stair.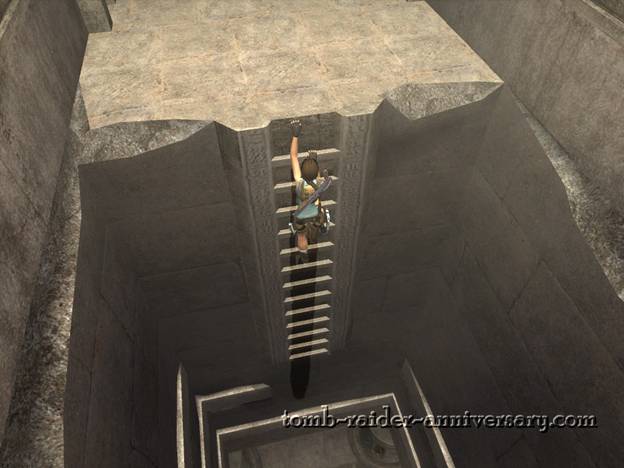 CHECKPOINT
Next you will have to get past some moving blocks, make sure you jump as fast as you can from the blocks in their reach.
Also be aware that the scarab is timed, also the one where you end up after the back jump, so make sure you jump as soon as Lara grabs it.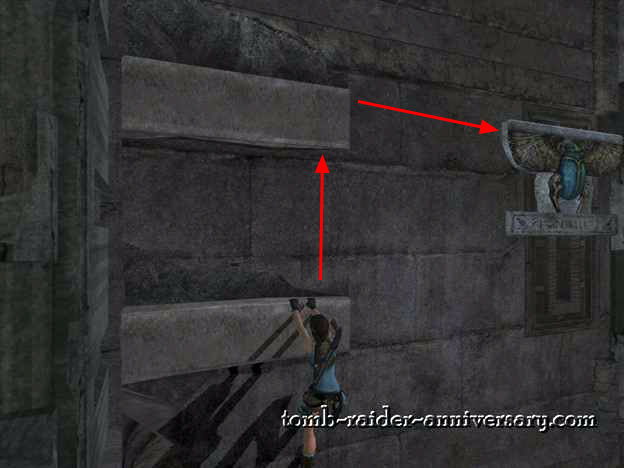 In the end you'll get to the great Sphinx.
Drop down using the stairs on either side.
Admire the view for a bit, it seems to be pretty nice.
« Obelisk of Khamoon: part 5 | Sanctuary of the Scion: part 2 »