The final level starts right from the start with a battle. You'll have to fight the Big Fat Ugly Guy.
Although he's pretty much invincible, he's really easy to kill.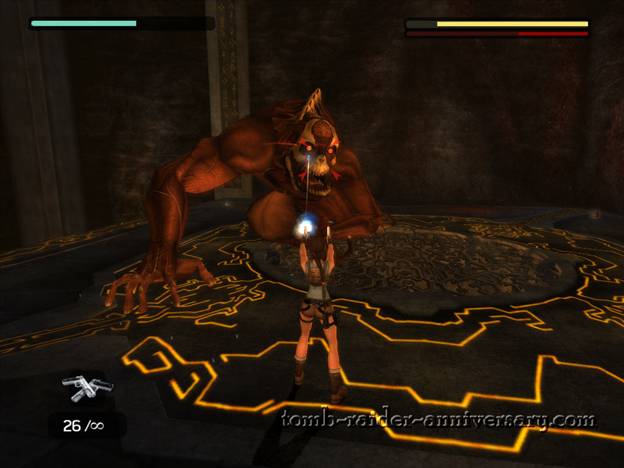 How to defeat the Big Fat Ugly Guy
- Shoot him until he becomes angry and comes to charge you
- Position yourself near the edge
- Hold the RIGHT-click and press SHIFT + Left/Right - Lara will dodge him (make sure you DON'T shoot)
- When the red target is locked, shoot
- The Fat guy will fall over the edge, holding with just one hand
- Shoot the hand
- Repeat this couple of times
First, one arm will be destroyed and then the other, until eventually he falls into the lava pit.
Trust me, he's easy to kill.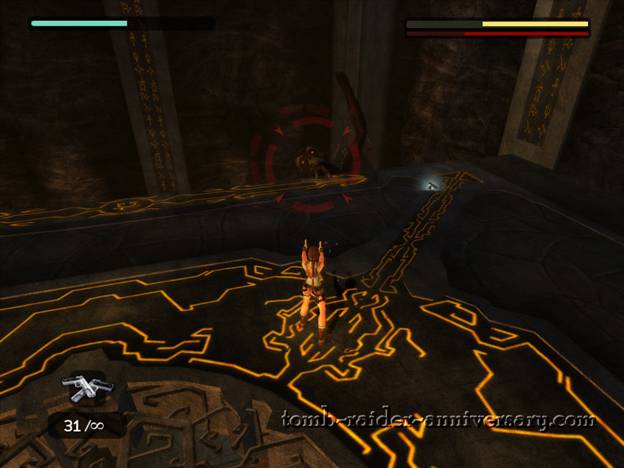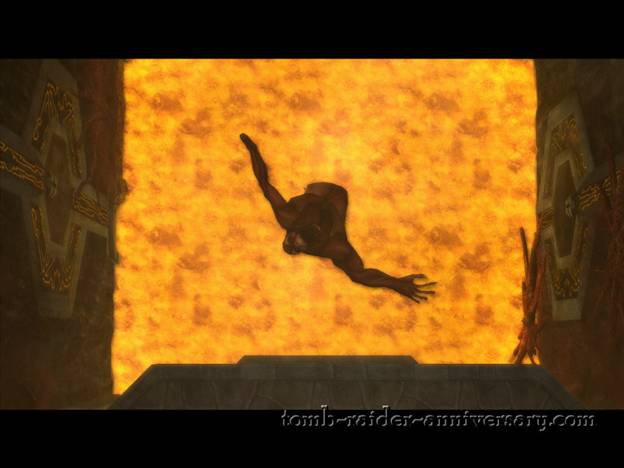 Video Walkthrough on how to defeat the Big Fat Ugly Guy