Now go back to the mansion's living room.
Go to the second door on the left side of the stairs.
Go on the hallway, and into the room. Here we get Lara's diary. It's obviously hidden, in a "secret" olace. Pull down on tboth daggers, to open it.
Now, back to the living room. Go on the right side and enter the second door. Go down the hallway until you reach a door.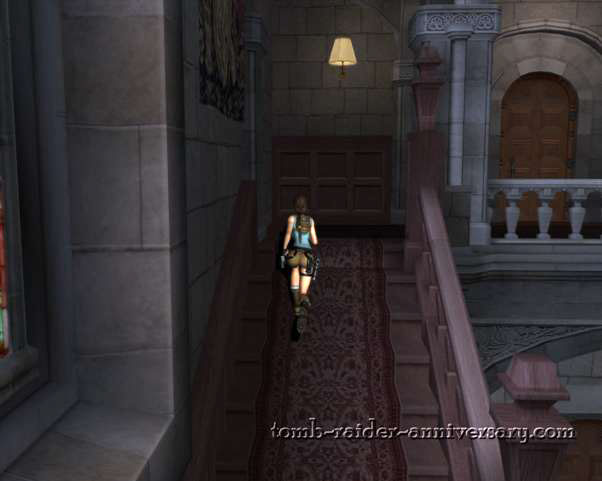 To unlock it you'll have to use the musical box on it. That's the key, you've been working so hard to acquire.
It's over. Finally. If you would've liked finding all the artifacts, you should scour the maze. Probably there are a lot there. Also you can get back into that tunnel with the lever, band open the hatch now that the water is running, but I didn't get the point of it. You can finish without it easily, and it leads into the training room. That's about it for now. Enjoy!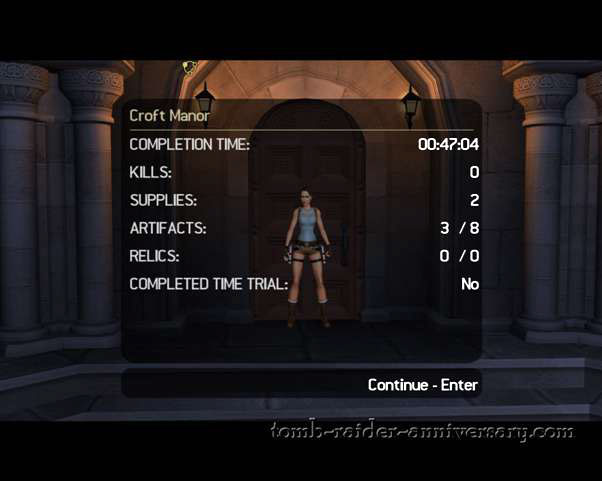 You can also view the secrets section if you want.