You'll most likely be confused by the size of the room first time you see it, just calm down and try to take each part at a time.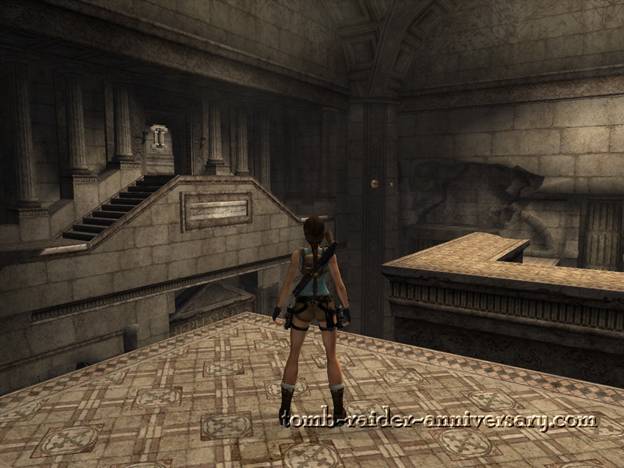 There are four rooms, each with a switch dedicated to 4 gods: Hephaestus, Poseidon, Atlas and Damocles.
In order to get to each room you must first open the door by flipping each switch.
Some columns and pads have a ring attached. You will need to use the grapping and then press E to make them fall or come out. There is also a target you need to shoot. You will see them all better as you move along.
At this point I would advise you to try and get to the base of the room. Just use the ledges and various cracks on your way, also check the photos.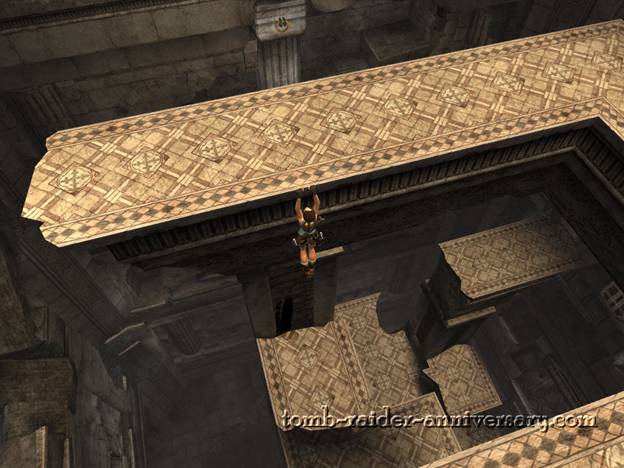 Remember to use the grapple on those rings, it's very important.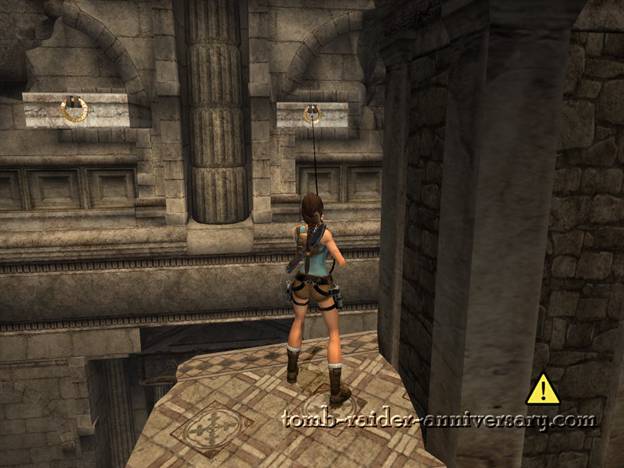 Some columns will fall and allow you to walk on them.
Notice the shooting spot?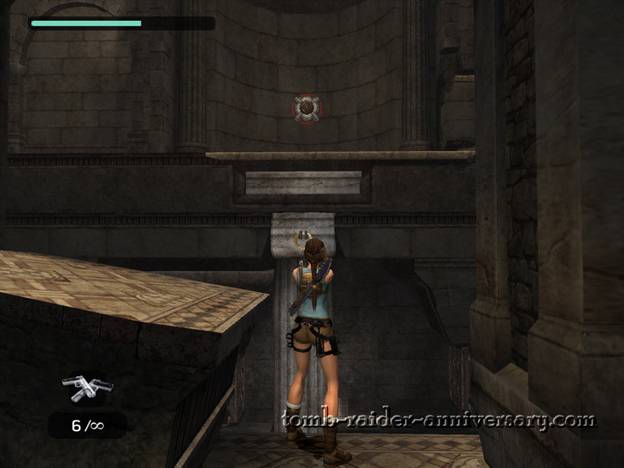 The last column you need to bring down.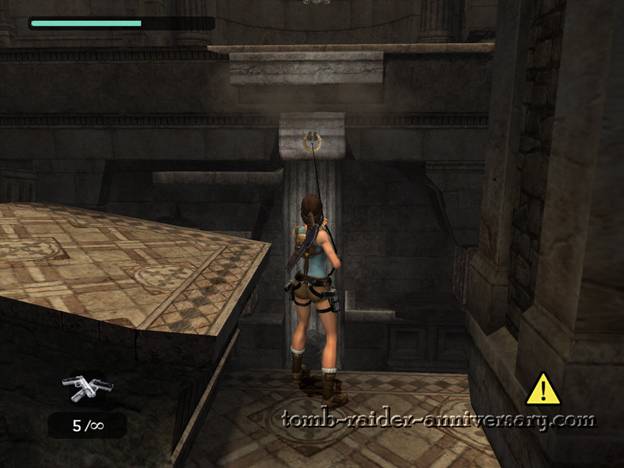 Continue on your way to reach the bottom. Try not to fall since it's quite fatal.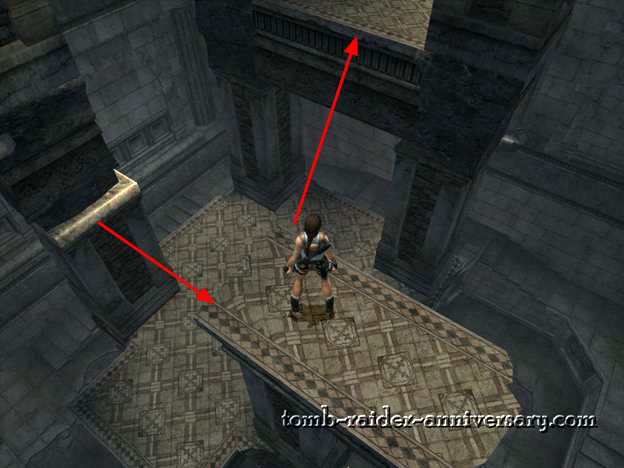 And yet another ring there.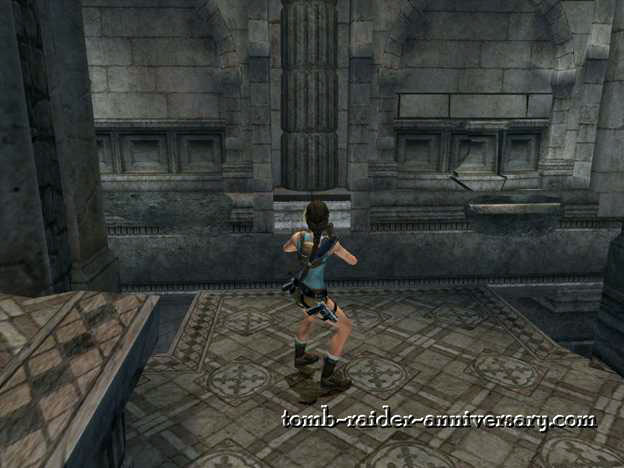 Now you're almost down.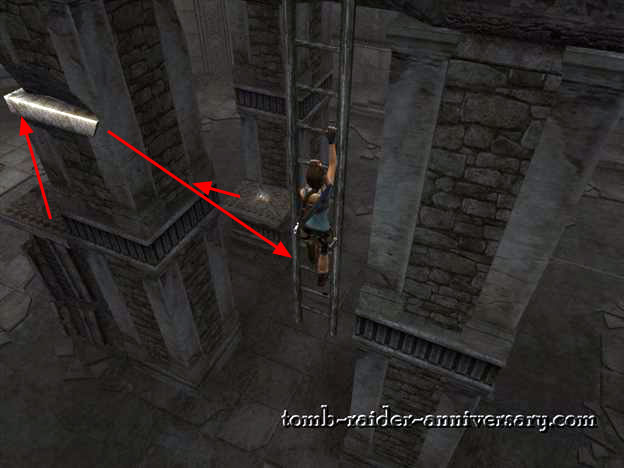 There are two switches near the bottom which you can reach easily, get there and flip each of them.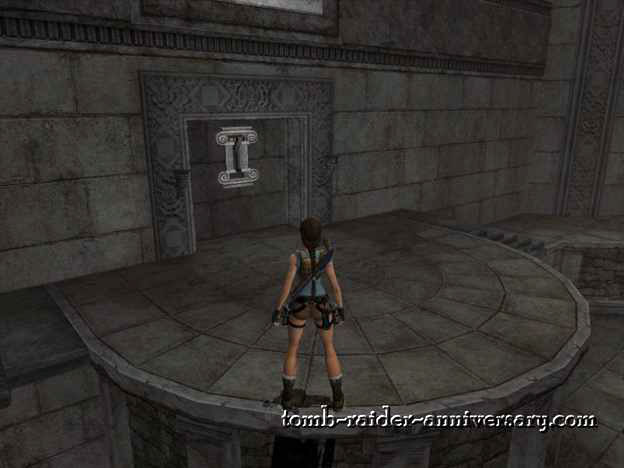 Afer you flip the first one get back up, use the pictures if you need help.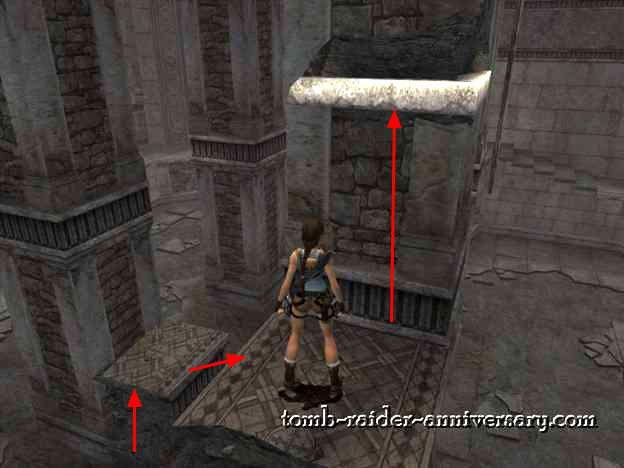 Now jump to reach the second one and flip it as well.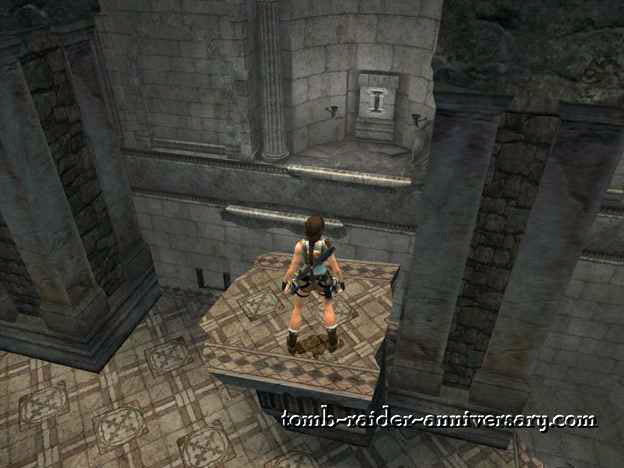 Next, you'll need to get all the way to the top. It's not the only way, but I find it the easiest.
When you get to this point, you can jump to the other side and flip another switch. Lara will take some damage, but she'll survive, if you want to do it the "right way", you'll need to use the ledges to the left.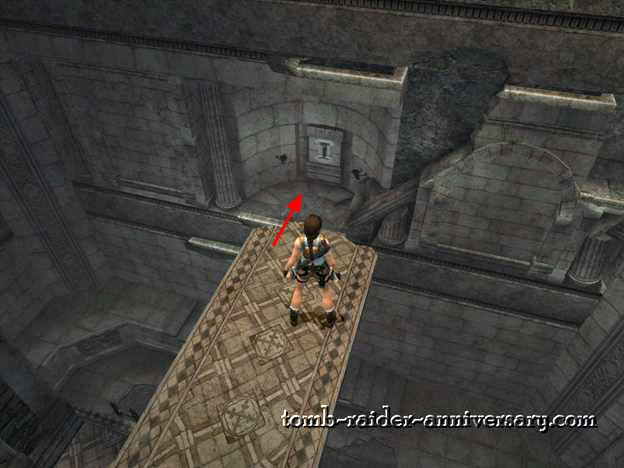 Now get back up and go even higher.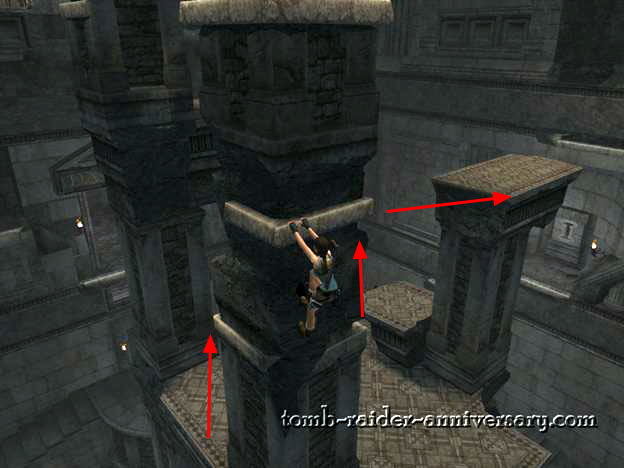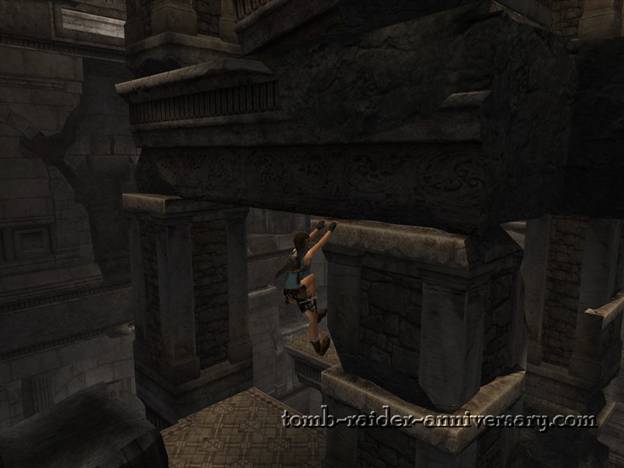 Just continue to climb until you reach the top. The white ledges can be used to easily spot a way up.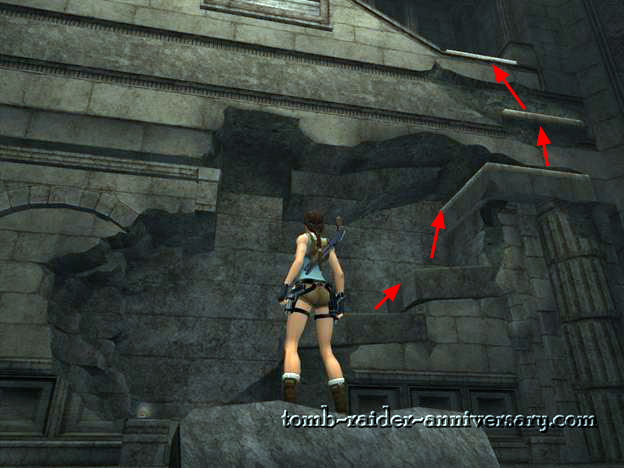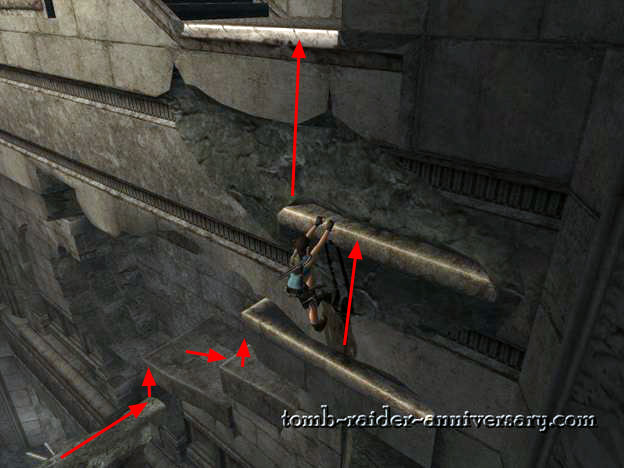 And now you got to the last switch, so flip it. Some bats will come to you after this, kill them. Now it's time to get to each temple.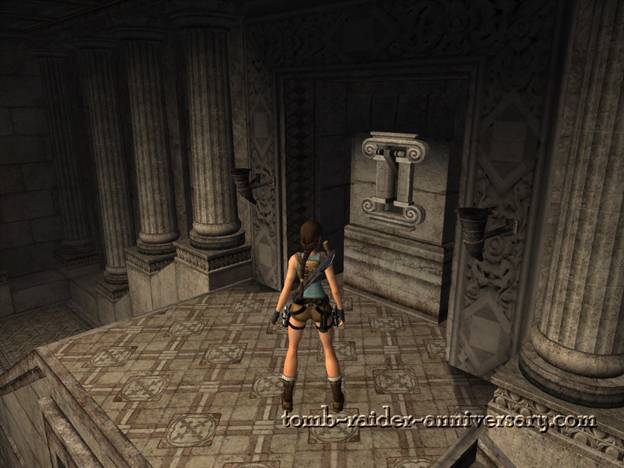 CHECKPOINT