And welcome to the Obelisk of Khamoon. The idea here is to lower the 4 bridges that connect to the center obelisk and pick up each relic.
On the right as you enter you'll see a switch, flip it and the first bridge will lower.
You don't need to pick the relic now; you can do this once all bridges are down.
You can also pick the small medikit near the column.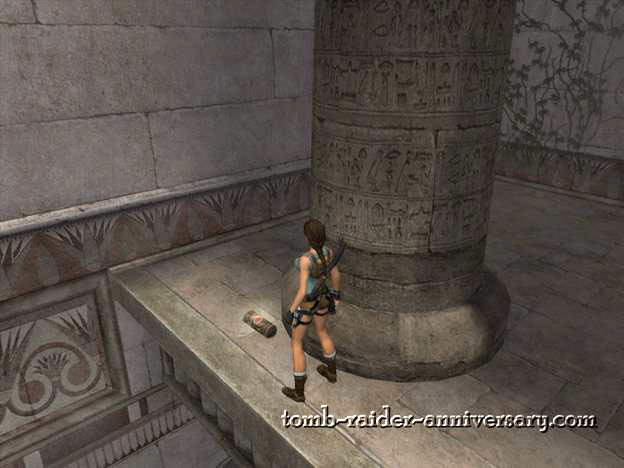 Jump into the water next. Pick up the ammo that's on the floor nearby and then head through the passage there in the middle.
Notice there are quite lots of sliding stone door, you'll just need to run/jump past them quickly.
After those doors, you'll get to a room that beats me why, but it reminds me of a throne. Anyway, jump towards the golden sign and a small obelisk will lower, the idea is to jump back and then run to it, finally jumping on it before it raises back up. Since it's all timed, you need to be fast.
Jump on the pole and swing across to the ledges in front.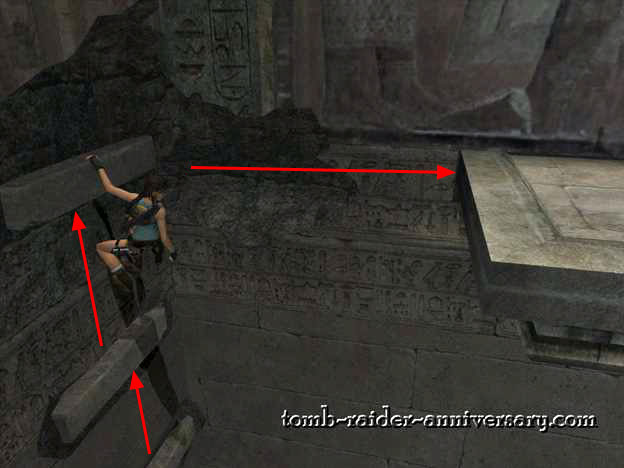 Jump to the upper ledge and in the end to a back jump to the platform behing you. Be aware that the platform retreats itself so you'll need to be fast and jump to the other one across the room.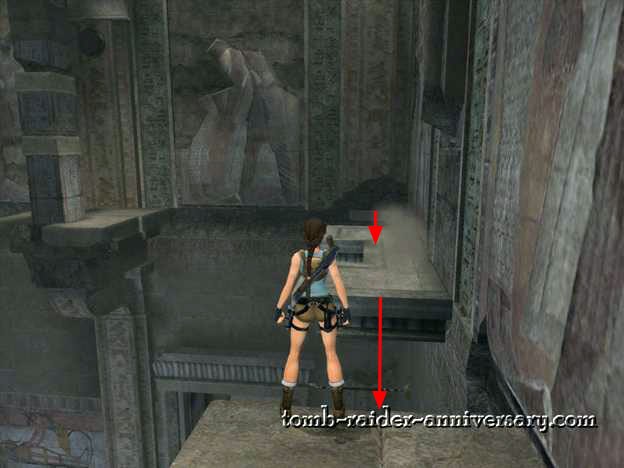 Do a running jump to the part in the middle of the room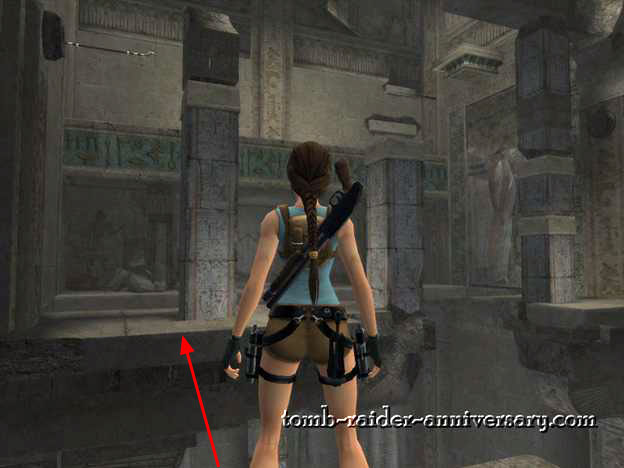 And then another jump so you are really on the other side of the room. There's a switch there, so flip it.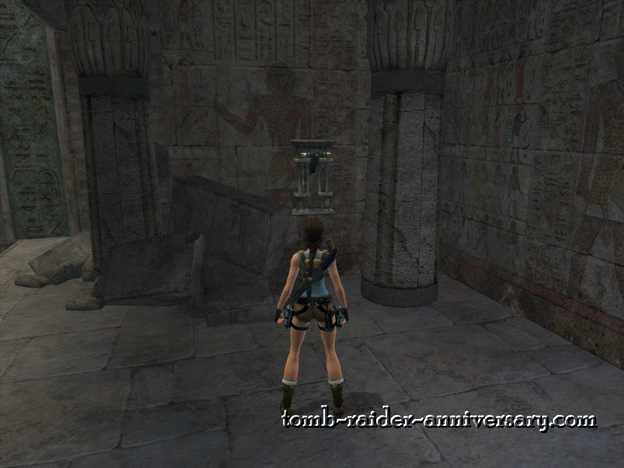 Now go to the left side and do a running jump to that section.
Use the ledges to get higher.
Make sure you don't climb up because the arrow will hit you (and make you fall).
Climb on the side where the arrow can't hit you and jump to the right side.
Swing on the thin pole and you've made it to the checkpoint.
CHECKPOINT