Ok. Let's start the training. First order of business: get the guns!
For this you'll need to go up the stairs to your left, and to the first door on the left.
Go down the hall, make a right, and enter into the room. The door locks behind you, so you'll need another way to exit.
There's a secret enclosure that opens by using that book in the bookshelf to your left. And take the map, because you'll need it later.
Go up the stairs, and into the room.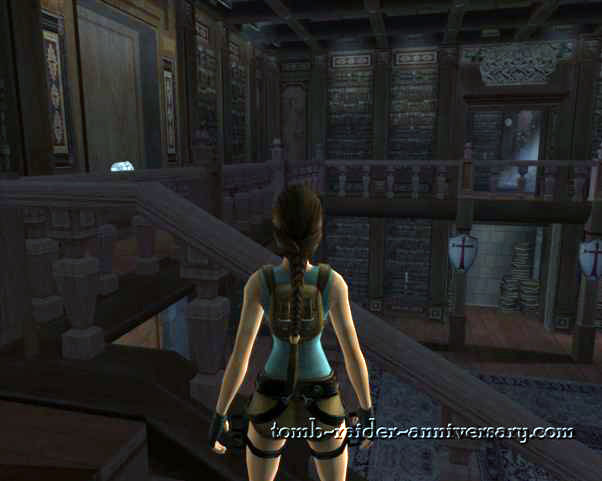 Push both of the books to open another secret enclosure. You'll find your beautiful guns there.
Now get back on the hallway. To get out of this room, you'll have to jump on that picture.
After this, do a backward jump do get back from where you jumped, and quickly shoot the bulls eye before the painting goes back onto its place.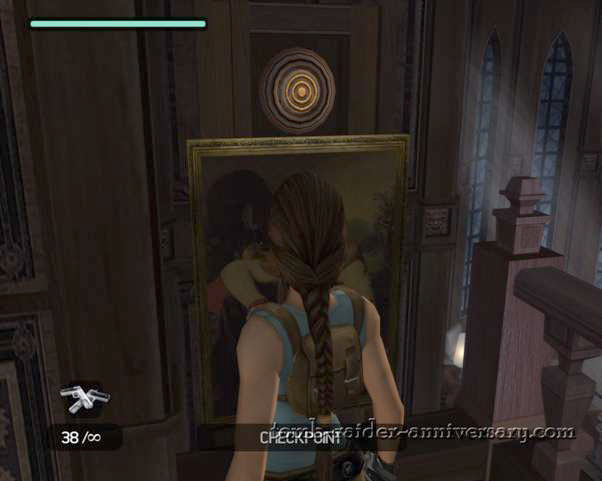 A secret passage opened downstairs, go through it. Continue going until you reach some creates.
Between the crates and the wall you'll find a bucket which you'll need later so take it.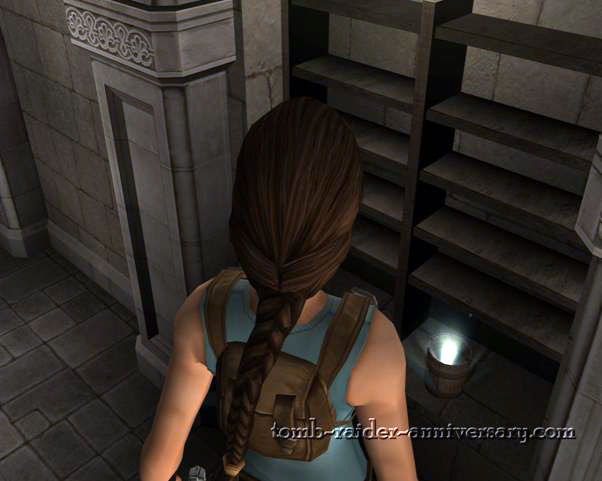 Continue going down the hallway, and up the stairs.
« Back | Croft Manor (part 2) »