You start off in the gloomy tunnel; just walk until you get to the actual tomb.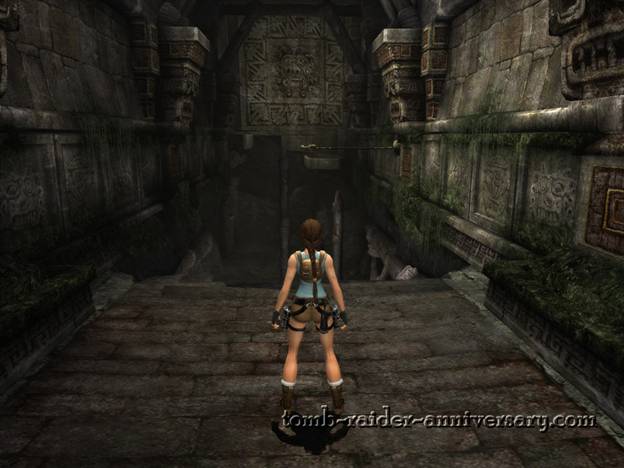 You'll need to do a bit of jumping first, jump on the vertical pole first, then from it to the thin pole on the right, swing to the next vertical pole and from that jump to the bigger pole.
Don't forget if you're starting to lose balance, just press E.
A bit more of jumping and you should get to the actual tomb entrance (this was just training really).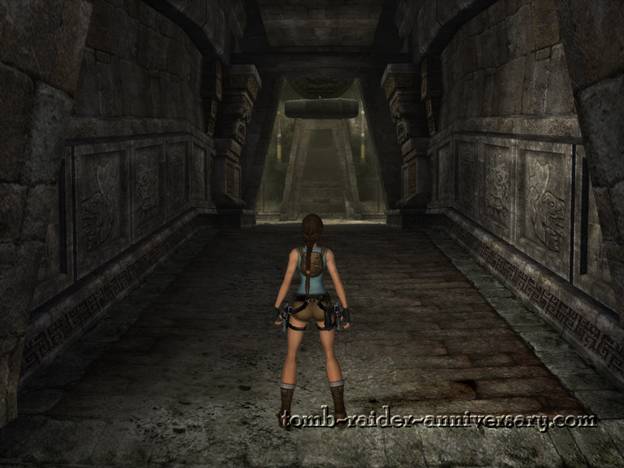 CHECKPOINT
When you're done admiring the stones (you have to admit they do look awesome), proceed to the room in front of you.
Notice there's a massive rock waiting for you at the end? Well, go forward and when you see it rolling down, run back, 3 metal gratings will drop down from the ceiling and the rock will break part of the stone bridge.
Notice how a wooden platform is free to move now. Position it on the right side near the broken statue.
Drop down and position the platform like in this picture so you can grab the ledges.
In order to get out of the pit after this, move the small cage near the ledges nearby and then just jump up.
When you're back on the bridge, do a running jump to the platform and use the ledges to get to the first tomb room, the one of the left.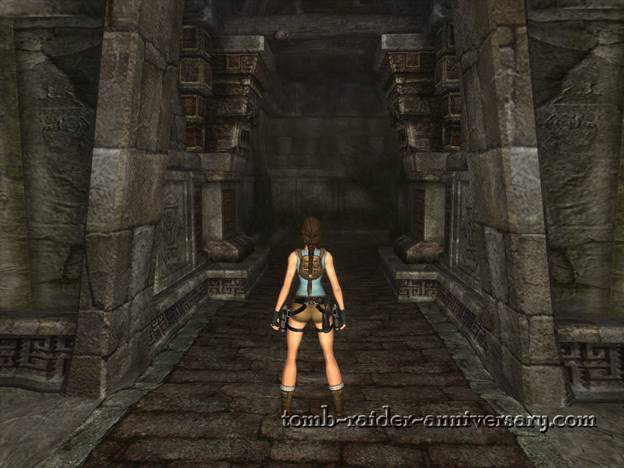 CHECKPOINT
You'll notice these people are quite maniacs when it comes to deadly traps, so get ready to dodge arrows and use the ledges to get across.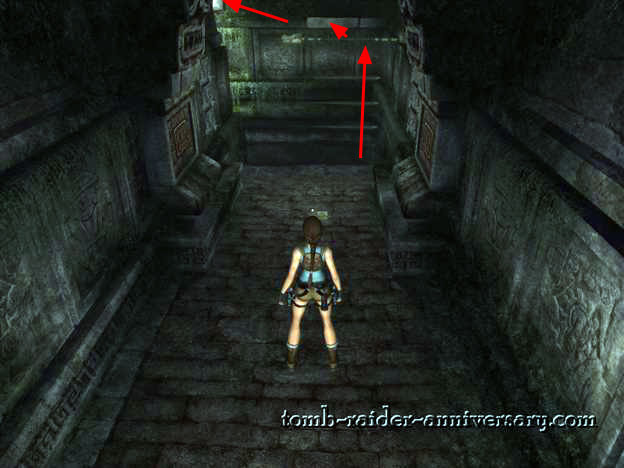 A bit more of jumping and you made it to the other side.
Artifact #1
CHECKPOINT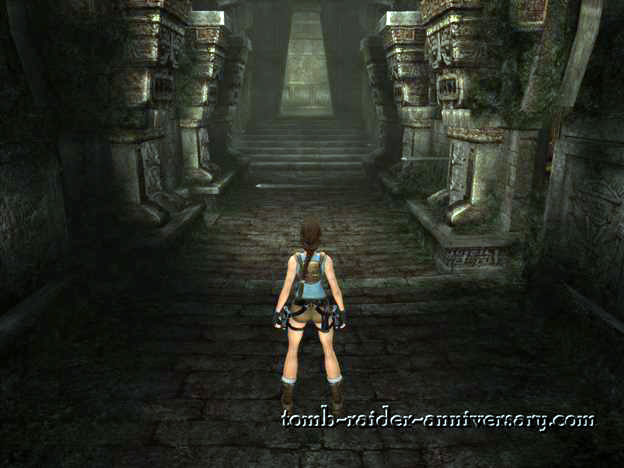 The room looks pretty much broken down so you'll need to get across to the switch.
First, use the grapple to get on theh central platform. Jump to the nearby vertical pole and from it to the thin one. Swing across and after some jumps you'll be able to reach the top wooden platform.
Pick up the ammo, and then do a running jump towards the switch. Lara will grab on the ledge and use SHIFT to drop down and pull the lever. First grating is up now.
CHECKPOINT
As you head back, a small dinosaur will jump you. Just keep the distance and kill him quickly. If he rushes in, use the same moves as you did with the T-Rex to dodge.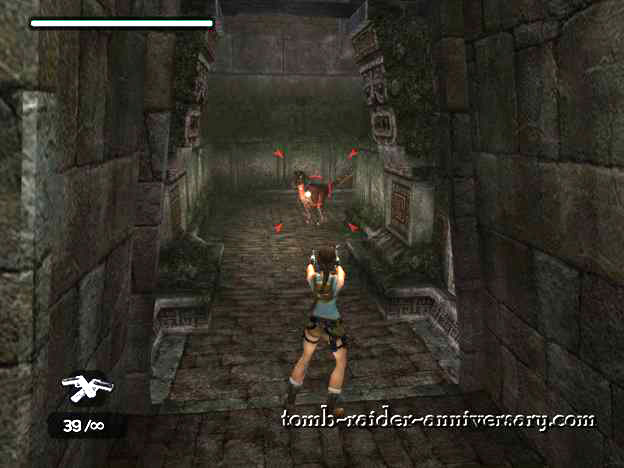 Some extra traps will wait for you (hey, it's still Tomb Raider), roll under the darts and try not to hit the huge sharp things ...
You'll need to do pretty much the same jumps as when you came and go past the arrows ... again. Just pay attention and you should be safe.
CHECKPOINT