You start the level at the entrance to Midas's Palace, head forward and be ready to fight some angry gorillas. You should jump on a raised surface and shoot them from there (or just jump a lot).
The shotgun can do quite a lot of damage from a short distance. Either way, kill them quickly.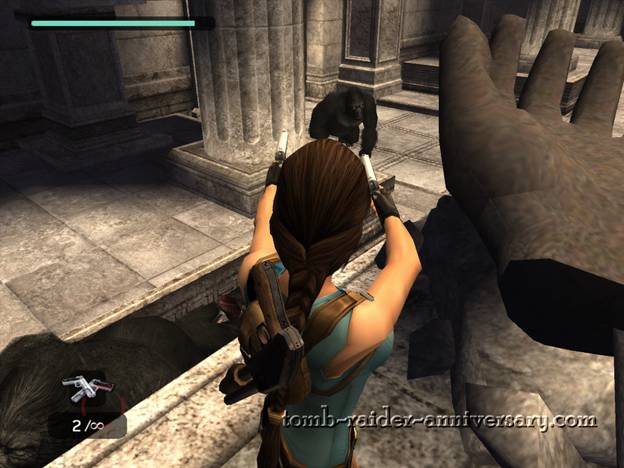 Notice Midas's hand on the right, make sure you DON'T step on it, anything it touches turns into gold - I know Lara is precious, but I don't think you want that to be literally.
Anyway, use the cracks on the left side to climb up.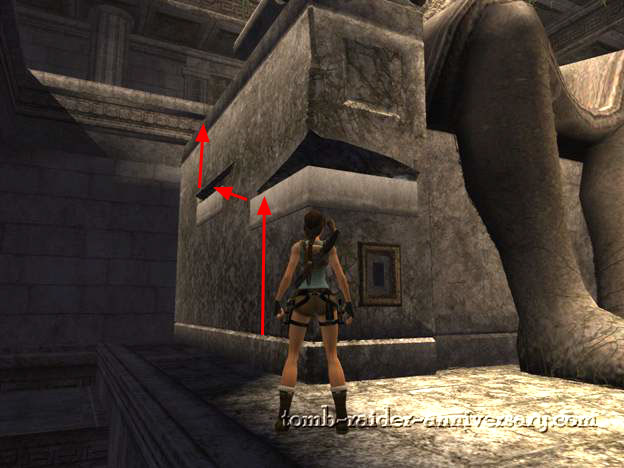 On the back of the statue you'll find a switch (and some ammo above it), pick the ammo then flip the switch.
A door will open so go ahead and go through there.
CHECKPOINT
You'll get to a room with huge column, protected by a fence, so there's nothing you can do here, just go past it and proceed through the exit on the left.
There's the exit, just go ahead.