Once you've killed them, you're ready to explore the room.
In the water you'll find a med pack.
Also you'll find one behind a pillar.
It's time for Lara to start climbing. Again. The pictures below show the story.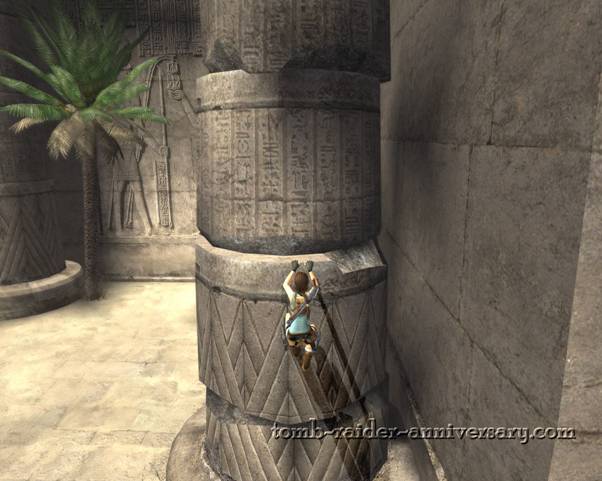 CHECKPOINT.
Jump on the other ledge.
Shoot the target, and a pole will pop-up.
Swing on it and go on the other side.
Jump on the top of that column.
Then on the next.
Climb up the ladder and on the head of the Sphinx. From here grapple onto the ring, and jump on the next pillar.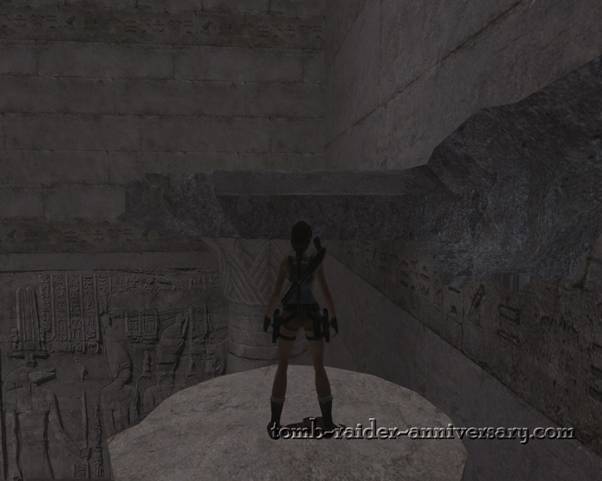 Jump onto the platform.