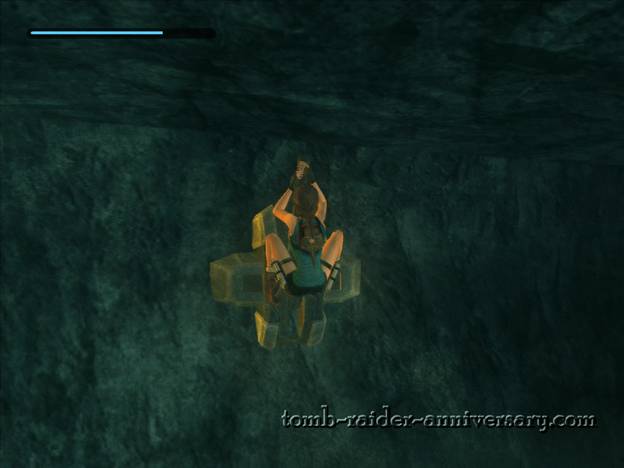 Notice there's a small platform you can use to get to the dark cavern.
You'll see a small metal box in the end, push it forward. You'll use this to jump to the rock ahead.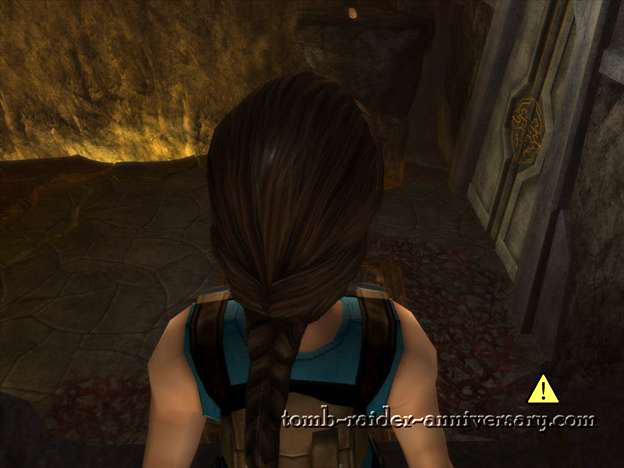 If you turn around there's also an artifact there: (see, we do tell you about artifacts from time to time as well :P )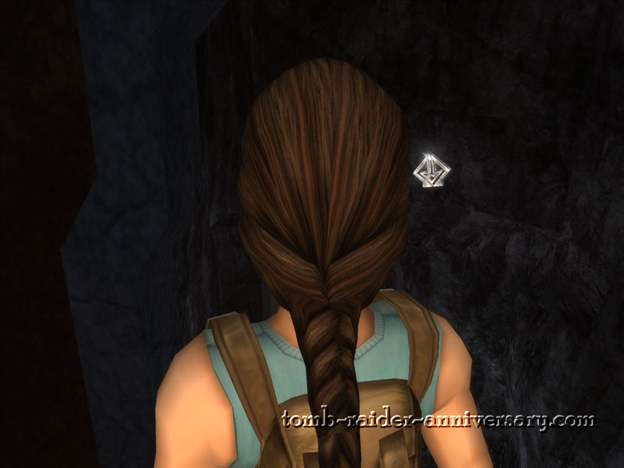 Anyway, position the box so you can reach the rock and jump on it.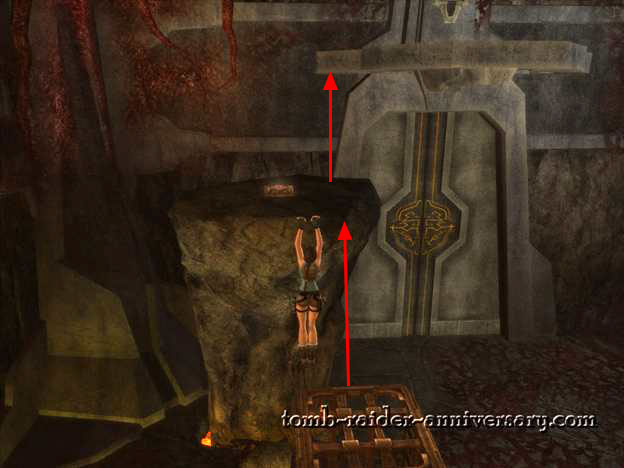 Kill the harpy and the animal thing.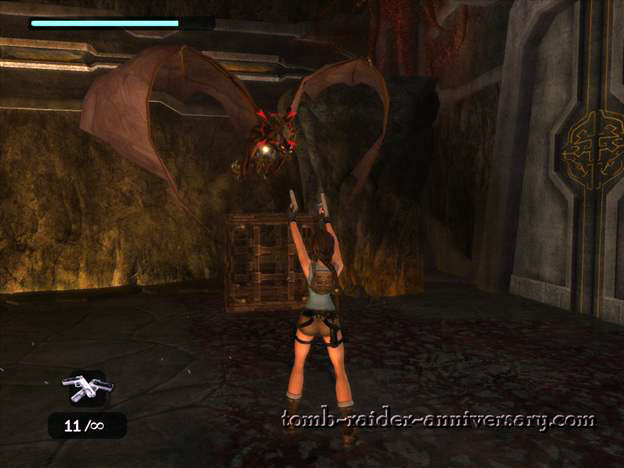 Flip the switch you see up there, but don't head through the door that just opened, it leads just to lava.