A door has opened in the room, on the right side.
Go ahead, and up the ladder. Kill the two harpies.
At the end of the room, on the right there's a door and a hallway that leads to that big lava chamber.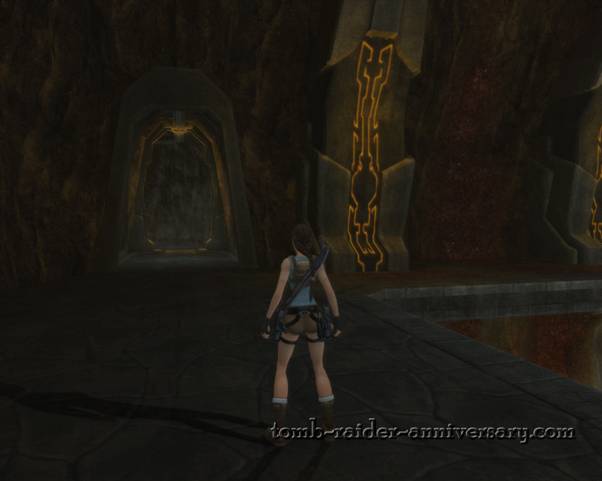 CHECKPOINT.
Shoot the target a couple of times. A ring will pop-up that's on a timer. Also, there's a harpy that comes out so you'll need to kill it.
After the ring comes out, you'll have a couple of seconds just, to make it on the ledge, grapple the ring, and get on the ledge on the other side. It's very hard.
Just made it!