The idea here is to find the two ankh keys so you can open the door. Needles to say, this is not an easy task.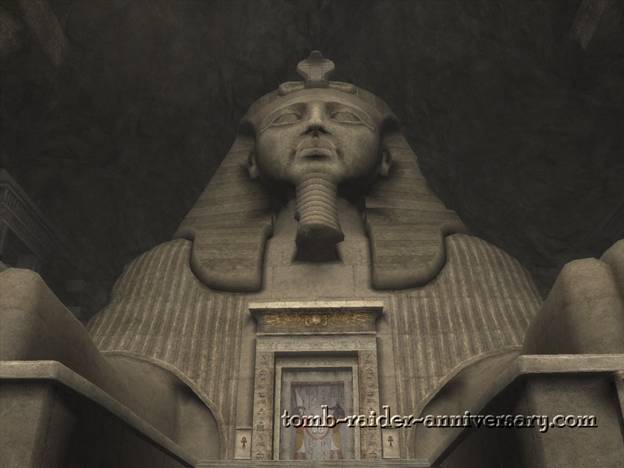 Climb the stair in front and go to the right (we'll go left as well on the second half).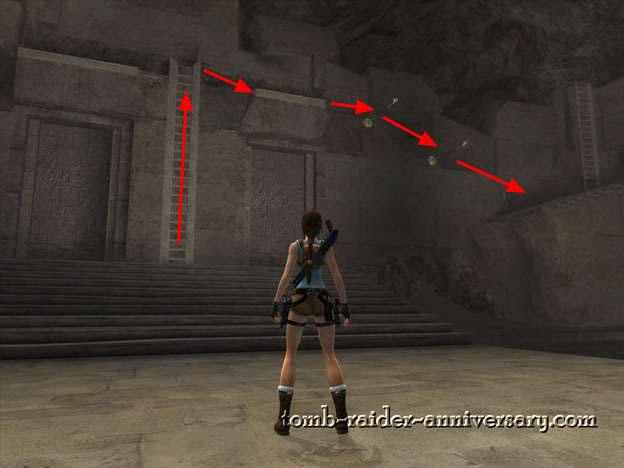 Swing across.
A bit more jumping and you should reach the ledges.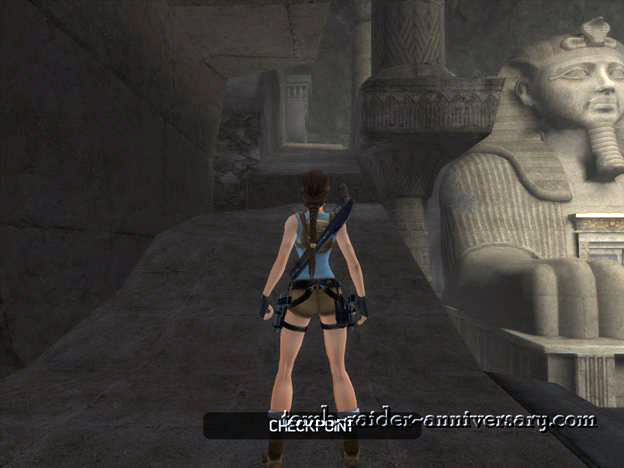 Use the ledges to get across.
Climb up the pillars by using the cracks.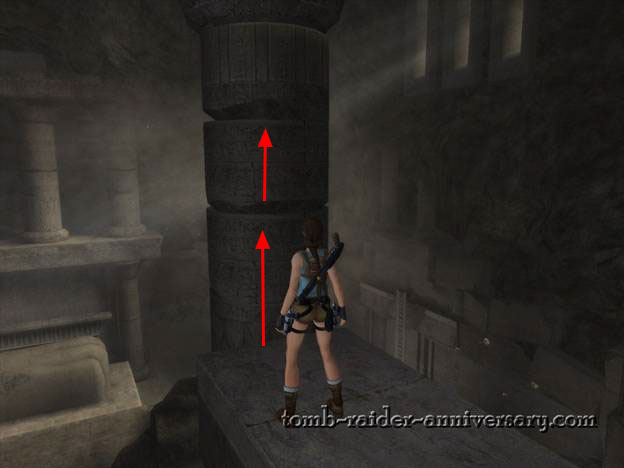 Jump from one column to another until you can climb up.
When you get to the top, two harpies will attack. Use the .50 caliber pistols and try to dodge the fireballs, if you fall you're pretty much dead.
Swing across to the other side.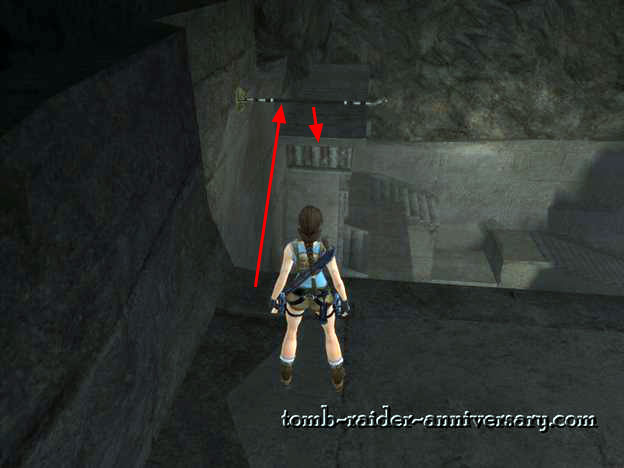 Climb down and flip the switch.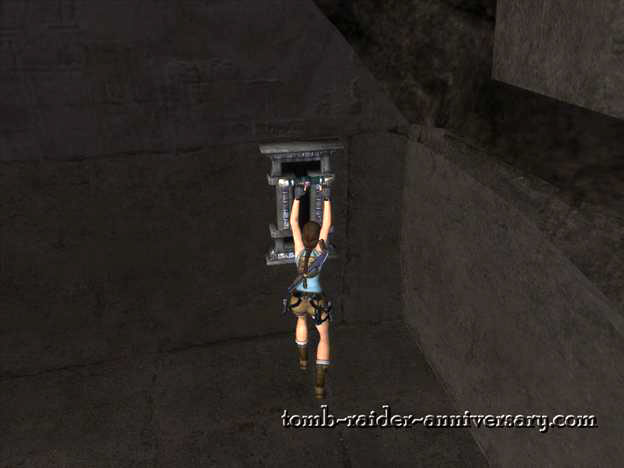 Next, go through the door nearby.
Of course, a bit more swinging across. You need to watch when the first pole is out then, when the stone door retreats jump and swing to the other side.
You'll get to the first water pool. There are two of these, quite similar. Each room has 4 small obelisks which you must raise by grabbing the ledges on the counterweight and using your own weight to make it fall.
« Sanctuary of the Scion: part 1 | Sanctuary of the Scion: part 3 »