CHECKPOINT. Pull the switch. The sphinxes will move once again. Zig-zag from one to the other until you reach the other side. You have to do it fast, because they're retracting.
Pull the switch, which will release two holding pins of the beetle statue in the sandy room.
CHECKPOINT.
Make your way back. This time the sphinxes stay in that position J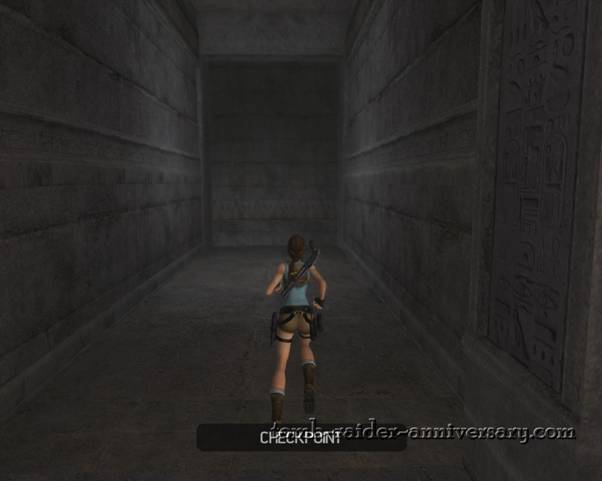 Climb on the stones in the corner of the room with the beetle. Grapple the ring on the right and climb up the rope until you get to the level of the metal bars. Swing and jump on the pillar. You'll do this by pressing a direction key when you jump, depending on your camera position.
The ledge crashes down, so be quick.
Jump on the other ledge, and then on the pole of the beetle. This will open a trap door.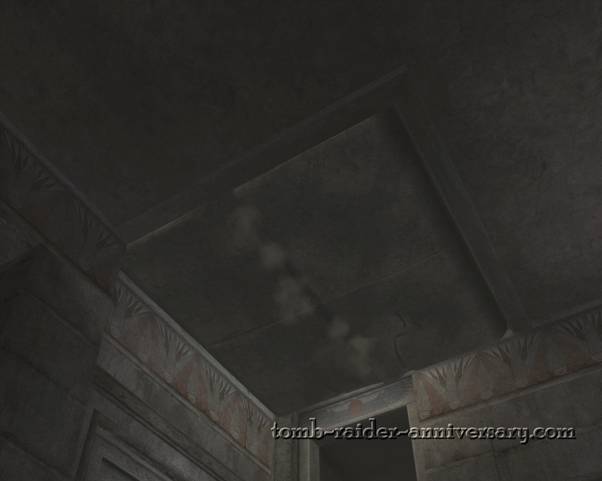 CHECKPOINT.
Jump down and you'll be on the hallway that in the first room you couldn't reach.