Use the two golden rings to reach the other side, by successively grappling on to them. This will either give you a lot of headaches, or you'll manage it on your first try.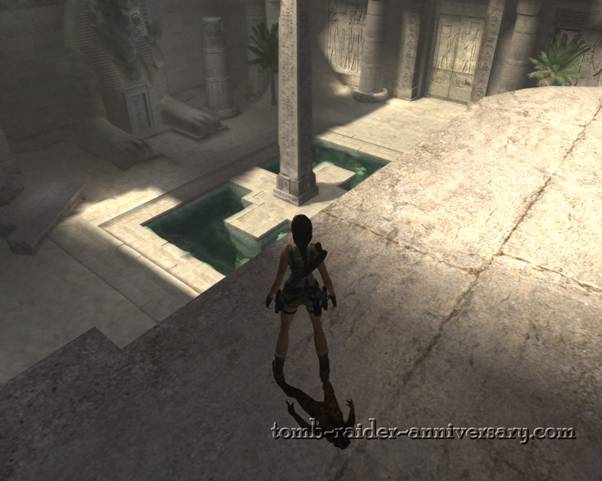 Behind the Sphinx's head at the end of the platform is a lever, and near it a medipack.
The lever will open the door of the Sphinx.
CHECKPOINT.
Go in.