You find yourself puzzled. Literally.
Start pulling boxes and entering rooms. You'll find two pumas in your curiosity. In the rooms you'll find supplies, and what interests you most, pictures, showing you how to solve the puzzle.
One of the pictures.
Another one.
And another one.
And the forth.
The forth obelisk seems to be triggered. It's either by setting the first three or by jumping on the top of the obelisks. You shouldn't have any trouble though.
For the secret room: Put a box below the column with the cracks. Go up to the top crack, go around.
Backwards jump.
Lateral jump.
Another backwards jump on a pillar, and then from one to the other until you reach the pillar at the end, and grab onto it.
Go around, and press SHIFT once. You should be there.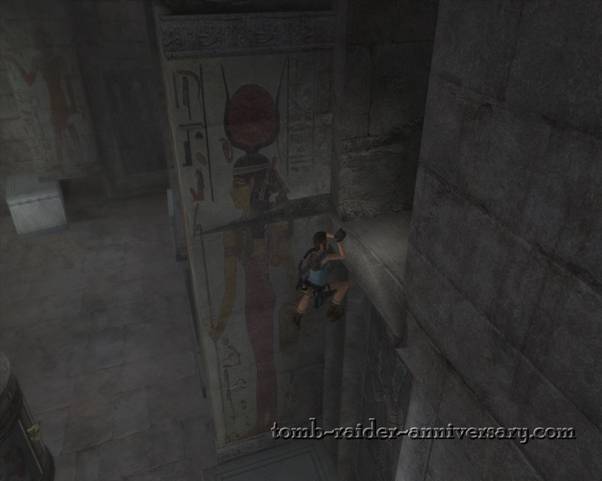 After setting the final obelisk, the door will open. Go through it and on to the next level.