Notice there is a broken part in the Coliseum's arena wall on the left side, use that gap to get up.
You will need to do a running jump to grab the ledge.
Head to the nearby column with some interesting ridges, of course you will use those to get upper.
Do a back jump to the nearby platform and continue along that way.
You'll find a small medikit along the way.
Slide to the section that you couldn't reach earlier.
Jump to the platform in front of you and then to the balcony.
Pull the lever and the animals' room is now open ... and of course this means you have to also kill some gorillas and lions. Fun.
CHECKPOINT
Proceed through that door when you killed the animals.
Notice there's a key on top of the cage nearby, you'll need to get that one, but since you can't reach it for now, go on the right side.
Notice there's a small cage on top of a larger one. Use the grapple on it and it will fall.
Now you'll need to get it over the ramp.This can be quite tricky, because of the gravity. You'll need to pull is using the grapple as much as you can and then push it manually. Try to do this in a diagonal and not straight as it can be quite hard.
Then just put the cage near the larger one, climb up and pick up the Balcony key.
CHECKPOINT
Then get back to the arena (where some lions are waiting for you - so kill them) and get back up to the balcony (exactly the way you did before).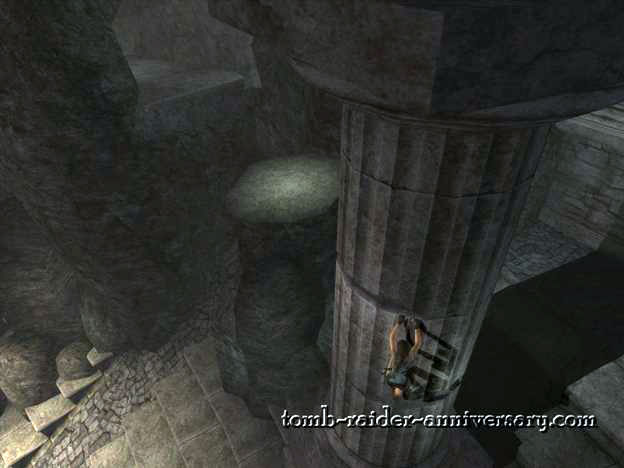 Use the key on the lock and tada, the gate opens.
Climb the ladder inside (use the E key to make Lara climb faster if you get bored).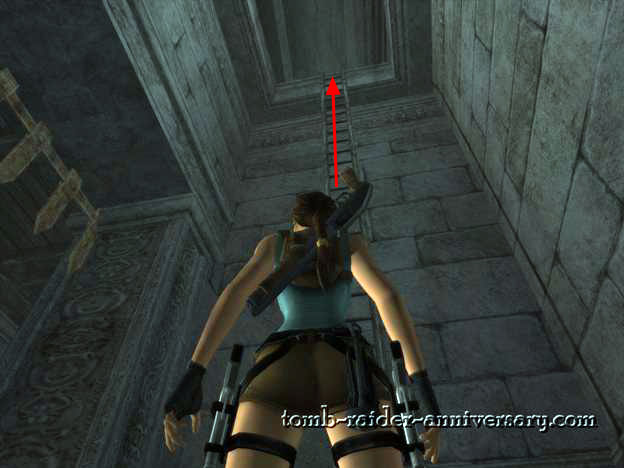 Next it can be a bit hard as you need to use the grapple then swing across to the stone platform, you may need to try this a few times, but you'll eventually succeed.
Use the ledges on the nearby column to get to the other platform.
Continue jumping from one ledge to another.
Climb as much as you can on that last column, since you can't climb on top of it, turn with the back to the platform and jump to that.
Tada, you reached the top. Nice view.
Anyway, continue jumping.
Then turn back and jump into the last balcony.
CHECKPOINT
Just grab the ammo, continue on the way down and you've just reached Midas's Palace.
You have to admit this was one easy level.