In the room with the bear, climb on the stack of woods and rocks on the left.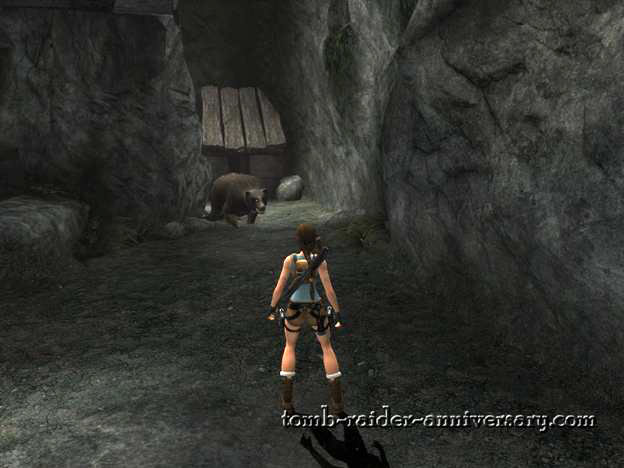 You'll need to use the roof to jump and grab a ledge.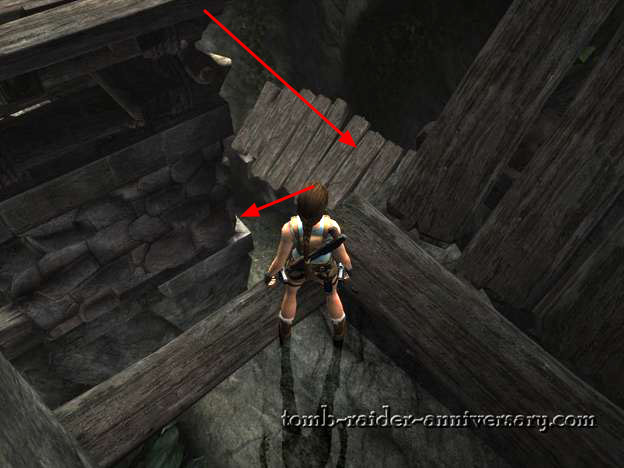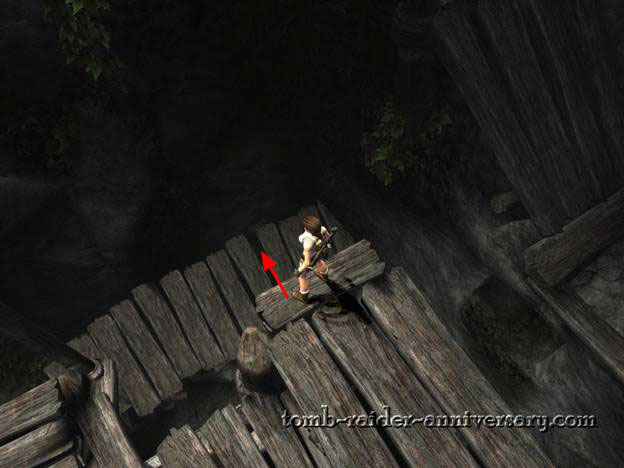 Grab that ledge and shimmy across to the side with the small cave.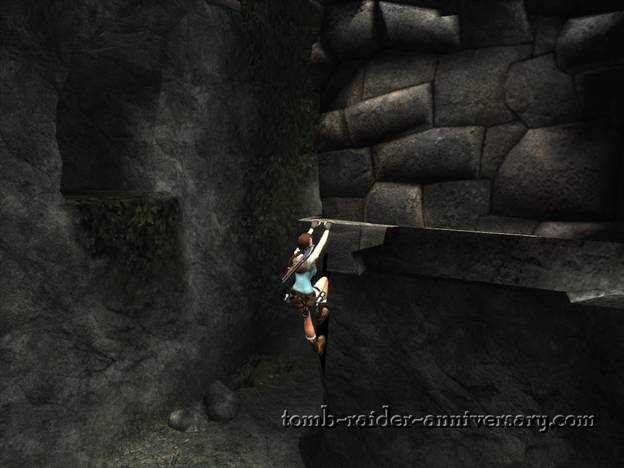 Do a back jump.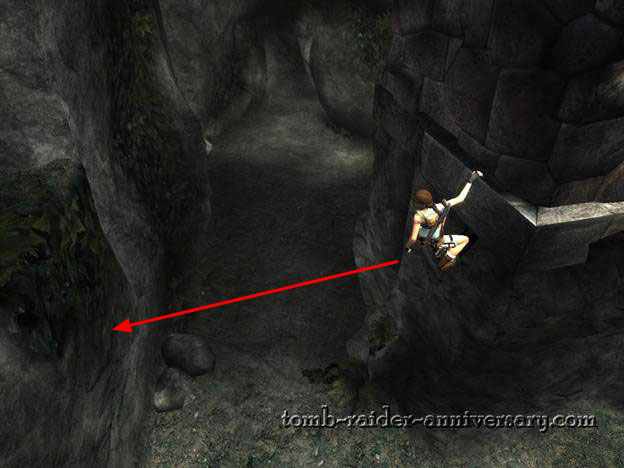 And now you have the artifact #1.