Start jumping forward, and be very careful because any bit of lava that touches you makes Lara die.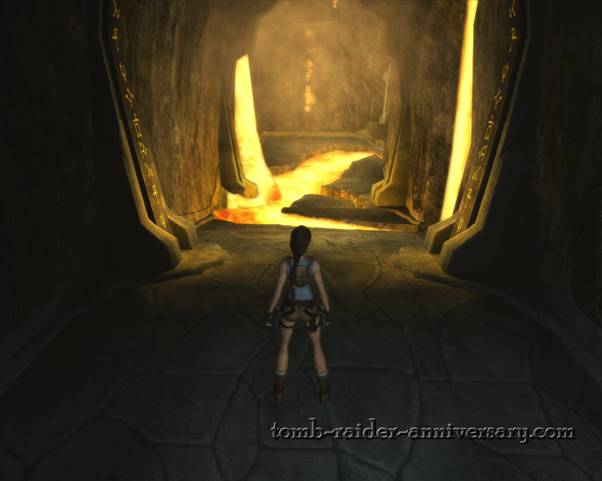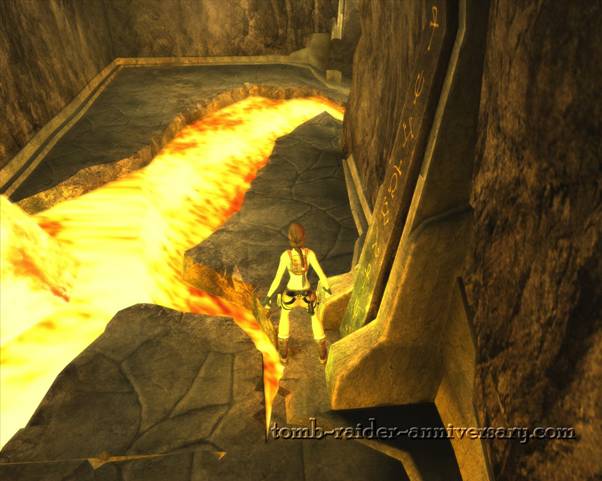 Behind the corner there's a ladder, jump and grab onto it.
Climb it to the top. Lateral jump, on the ledge, but time everything perfectly, as fire goes through the hole above.>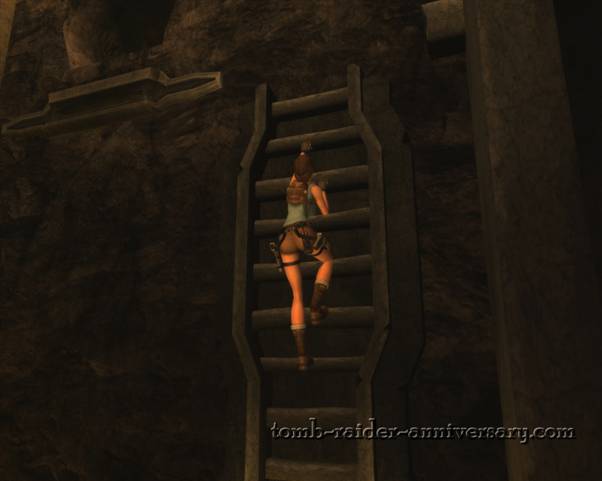 The next ledge above you periodically gets hot. So just after it does, jump on it, and lateral jump to the left to grab onto the next ledge.>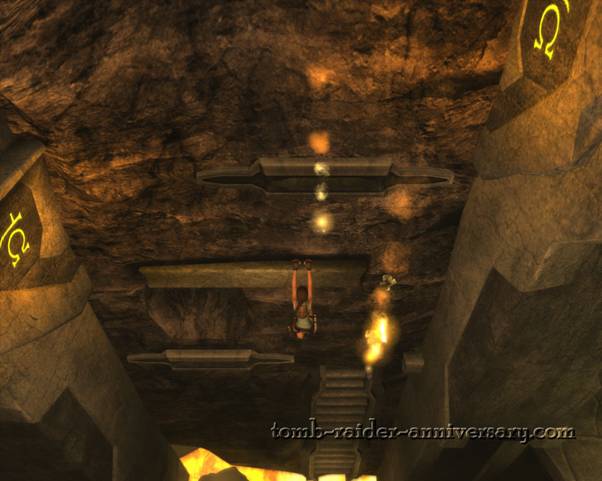 Again, lateral jump to get to the other side.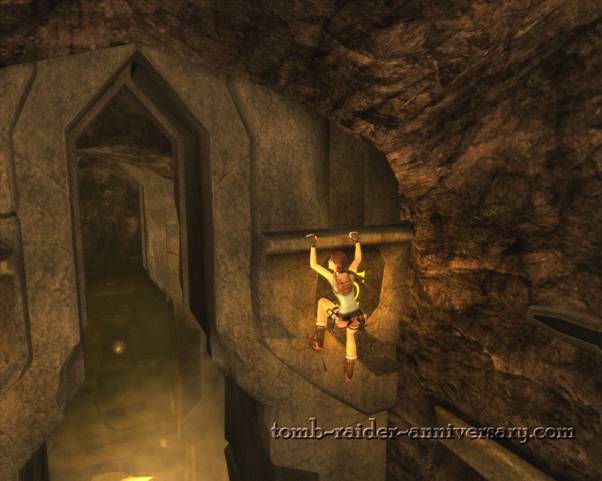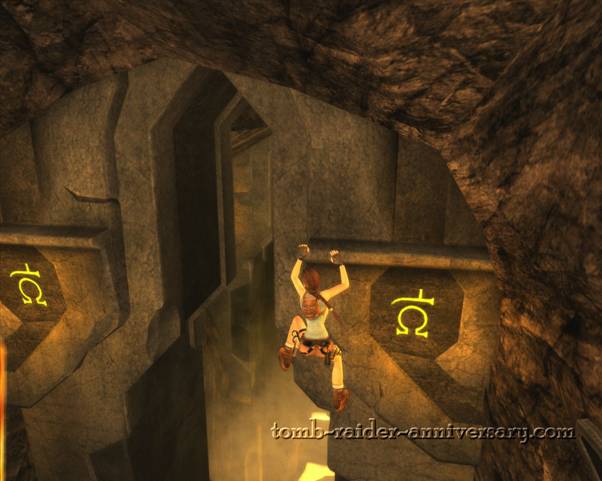 Again, timing is everything. Below the fire spews every couple of seconds. So choose the right moment to press SHIFT and go down.>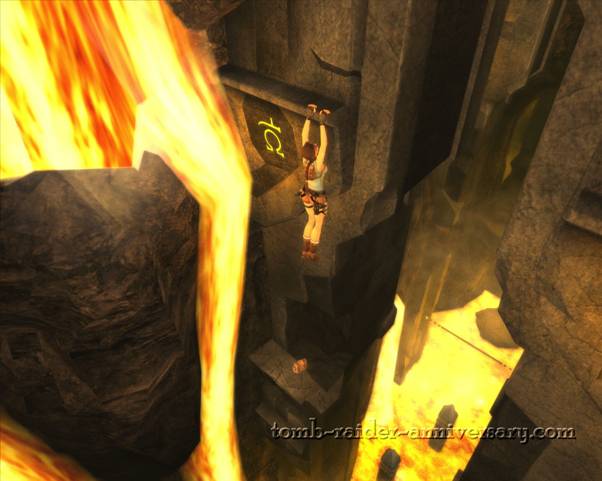 Lateral jump.