Instead what you need to do is to use the ledges on the wall. Make sure you use E to move faster and jump from one to another. They are timed so make sure you are REALLY fast. When you get to the end, jump to the normal ledge nearby.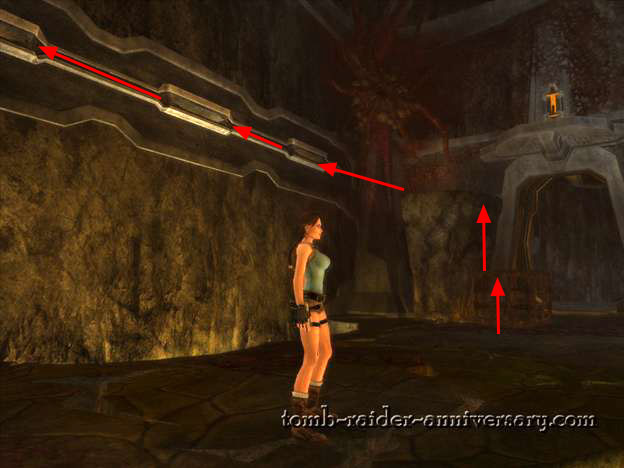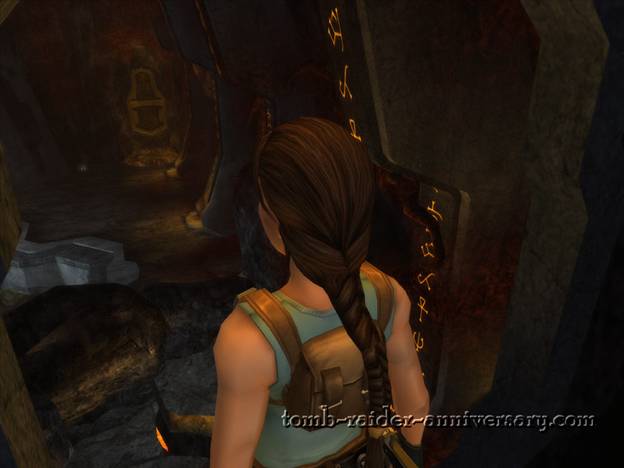 You'll get to a strange sign thing. What you need to do is jump on it, Lara will grab the ledge and pull it down and reveal a target, then quickly jump back and shoot it. You'll need to find 3 of these and do the same with each. When you shoot each target a gate for the underwater tunnel opens up.
There are 2 more nearby, do this for all and head through the underwater tunnel.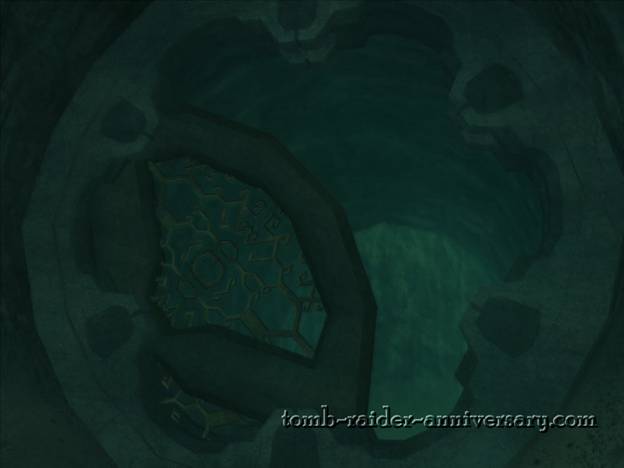 And oh joy, you get to the lava ... again.