Put the fuses in their place, and push the buttons.
The green one smashes the roof of that building, where you're guns are.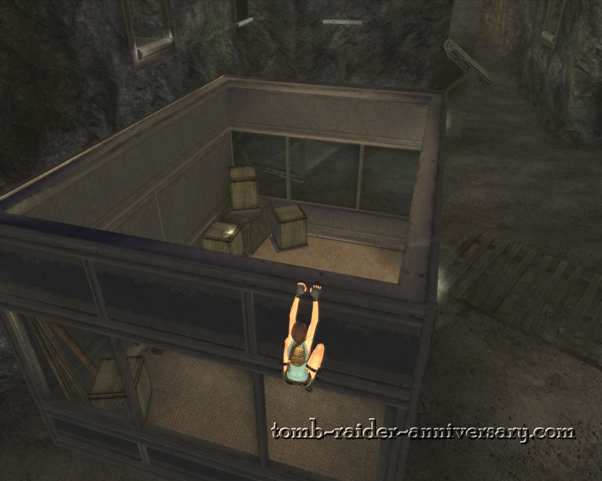 Exit by shooting the windows.
Go back to where the rat was. Shoot the windows of that building, and from the cart where you found the red fuse, jump on the ledge, enter it and push that button.
It puts the tunnel boring machine on the rail line.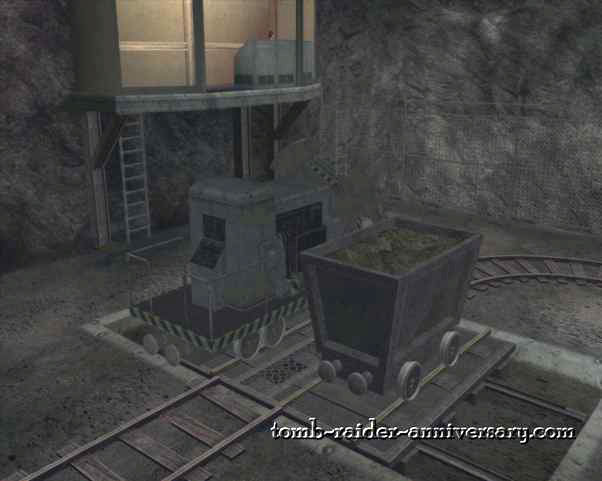 Go on that tunnel boring machine and use it.
Watch the movie, and press the arrows as you are indicated.
CHECKPOINT.
Put the fuse back in.
Go and continue driving down the line with that tunneling machine.
You'll reach a room, flooded by lava. CHECKPOINT. Any mistakes here and you're fried chicken.
Jump on the ledge.
Go around and up, then do a backwards jump.
Grapple and if you land on the inclined slide, jump and grab, the horizontal pole, otherwise you'll land on a vertical pole.
From there, take the supplies and artifact.
Back on the poles, and on the slide.