The large obelisk from the ceiling will drop and light up the other 4, opening the door below.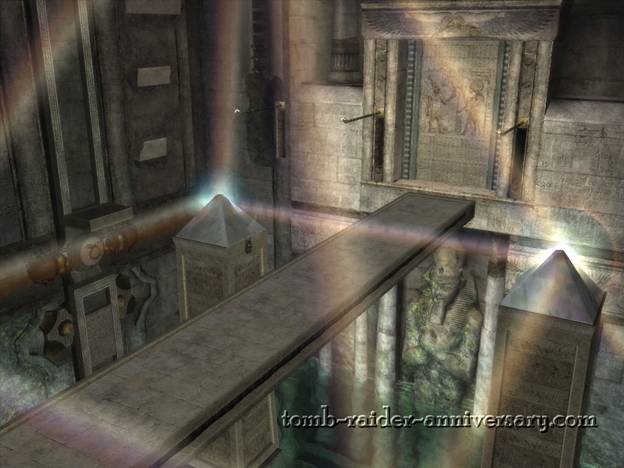 Drop down directly onto the platform. Lara will take a bit of damage, but she'll survive.
Kill the monster inside and grab the Ankh Key.
Jump into the water and exit through the way that just opened up.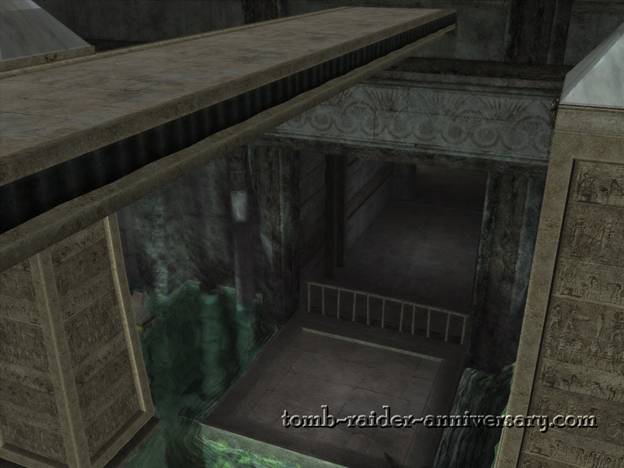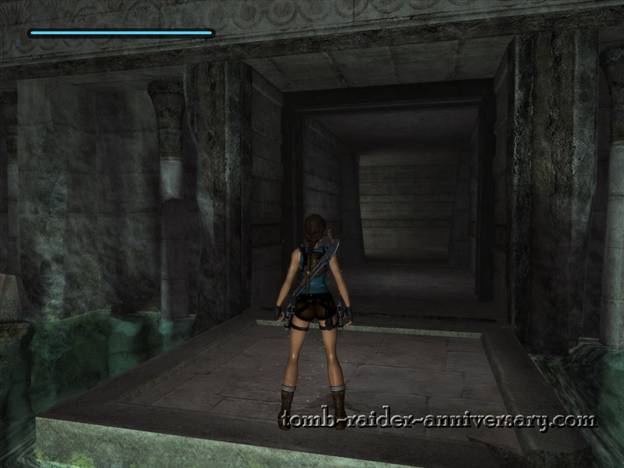 Get back to the Sphinx, where a centaur will come to attack you. Make sure you finish him quickly.
Use the stair once again, but this time go to the left.
Climb on the rocks to the right.
CHECKPOINT
Slide down the slope and make sure you jump before you fall down.
Jump towards the cracked column up ahead.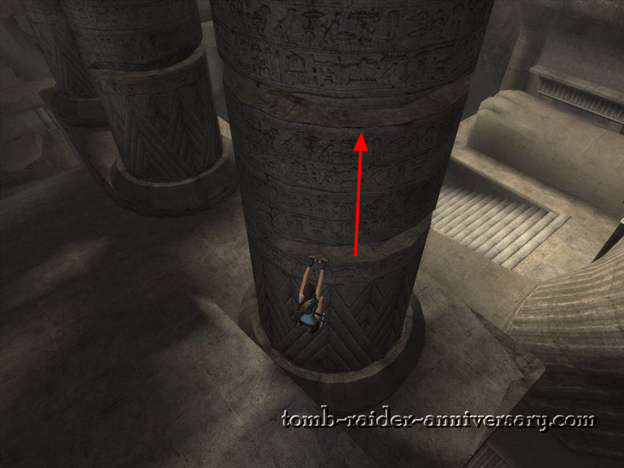 Get from one column to another.
And finally do a back jump to the stair behind you (well, more like some ledges).
« Sanctuary of the Scion: part 3 | Sanctuary of the Scion: part 5 »