Jump to the bridge to the right and then swing across using the poles.
Enter through the tunnel ahead, you should see lots of blades.
It's pretty much impossible to pass these without getting cut, it's important not to fall though, so just roll as much as you can.
A bit more jumping and you'll be on the other side. Nothing much to say about this part, you just need to time your jumps right.
After this, you finally get to some light.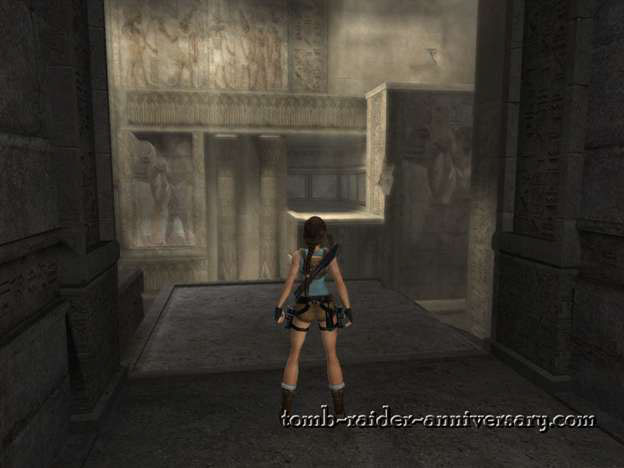 First, you need to get to the lower level, use the platforms in front of you and when you get there be ready for some shooting.
When you're done playing with the mummies, head up using the ledges.
CHECKPOINT
Ok, now it's time for some jumping AND dodging the saw, but if you pay attention to the timing it shouldn't be too hard.
If you find this particular section frustrating (and many find it indeed), you can use our trainer with the God mode or Speed to make things easier.
And in the end you'll get to the final switch. Now you can be happy. Well, almost since you have to go past all that again ... Yes, I know the level designer was a sadistic bastard.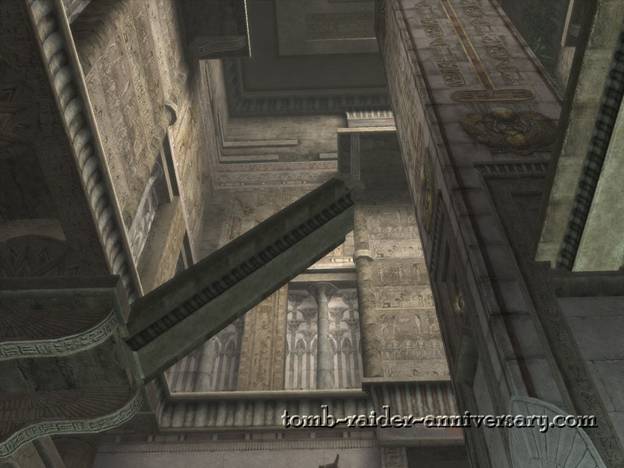 Just get back to the obelisk - you can jump into the water and use the stair to climb back up, then pick all four relics.
And underwater way will open up so exit through there.
Pick the medikit then flip the switch.
You're back to the statues from the previous level and ready to come out.
CHECKPOINT
Kill the monsters waiting for you outside and put each relic into its place.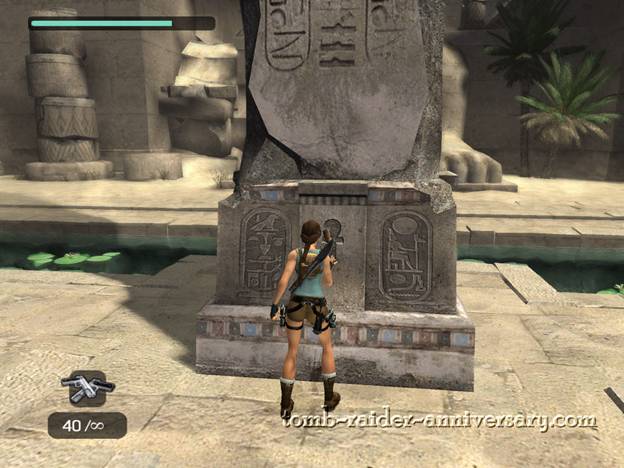 And finally the doors to the temple of Scion open.