Use the ledges to get higher.
The next block retreats itself as well, so make sure you jump across fast.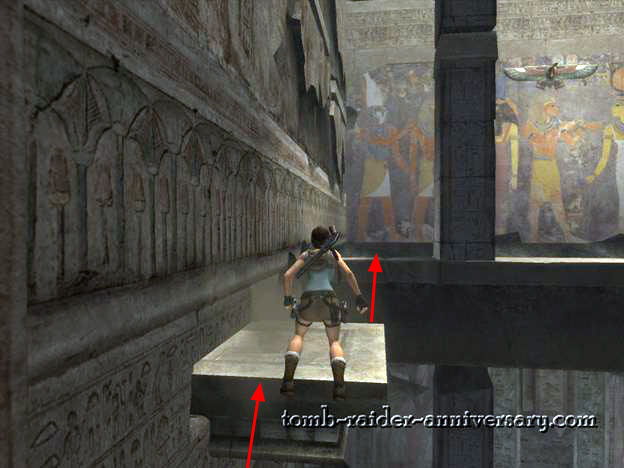 Don't climb, just hold the ledge until you get across and then do the same on the other side, you can use ALT to walk and when you get to the edge, Lara will grab it.
Some more jumping ...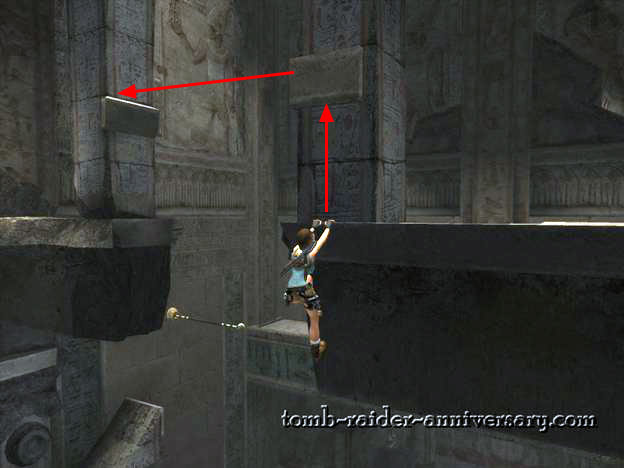 And then you're finally across to some land, well sortof. Anyway, jump to the ledge ahead and continue on that direction.
Use the grapple to get across.
Do a back jump and then make sure you DON'T climb up, just go to the other side.
You can finally climb to the top now.
And you should finally get to the exit.
CHECKPOINT